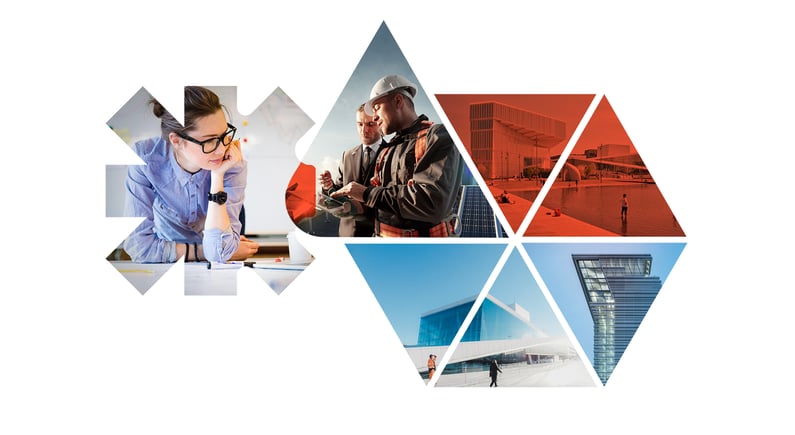 Overlooking Oslo fjord and the islands of Langøyene, Hovedøya and Gressholmen, lies Ekebergparken. The steep climb is one of many green lungs in Oslo and the home of the statue park created by the eccentric philanthropist and art collector, Christian Ringnes.
The area is also known as the birthplace of Edvard Munch's celebrated "The Scream" painting. In 1893 the view was a sight to behold. It is said that Munch's inspiration for "The Scream" arrived when he was out walking at sunset and he 'heard the enormous, infinite scream of nature'. A burst of inspiration so powerful that enabled him to create something masterful.
In 2022, the view is equally awe-inspiring... but in a different sense.
Gazing down from the hilltop your eyes will meet the newly opened and highly anticipated Deichman Library. In the foreground of the Deichman is the Oslo Opera House. Opened in 2008, the Opera House is an integral part of Oslo's cultural scene. Directly behind the Opera house lies the new Munch Museum, the site of Norway's most revered artist, which coincidentally lies in the same landscape that inspired him over a century ago. Stretching out further towards the city's harbor lies the new National Art Museum, set to be the home of Norway's largest collection of art, architecture, and design. What do these all have to do with each other? There is a hidden element, a secret sauce, that binds all of these buildings together. Essentially... what lies beneath the surface.

Data and mastery
Large building projects contain an enormous amount of data and data is what the team at dRofus is passionate about. More specifically AEC/O data management and how we enable teams to collaborate and create something masterful. As a BIM data tool for all stakeholders, we strive to help the AEC/O industry work smarter. Essentially, we made dRofus for you!
Whatever role you have in the AEC/O industry, dRofus has functionality made specifically for your needs.
Click on the links below to find out how dRofus is made for you.
With over 21 years of experience in the AEC/O industry, dRofus is now available in 18 languages, and in 39 countries to serve over 20,000 users. Our software dev team is based at our Oslo Headquarters and we have divisions in Asia-Pacific, Europe, and North America.
We've come a long way since our humble beginnings. The first version of dRofus software was developed by Nosyko AS, the leading hospital and equipment planning consultancy company in Norway founded in 1970. dRofus the software company was established in 2011 in Norway and joined the Nemetschek Group in 2017.
We recently modernised the look and feel of the software, updated the dRofus logo, our website, learning academy, and customer support portal.
Are you ready to take your project to the next level?
Book an obligation free demo with us.