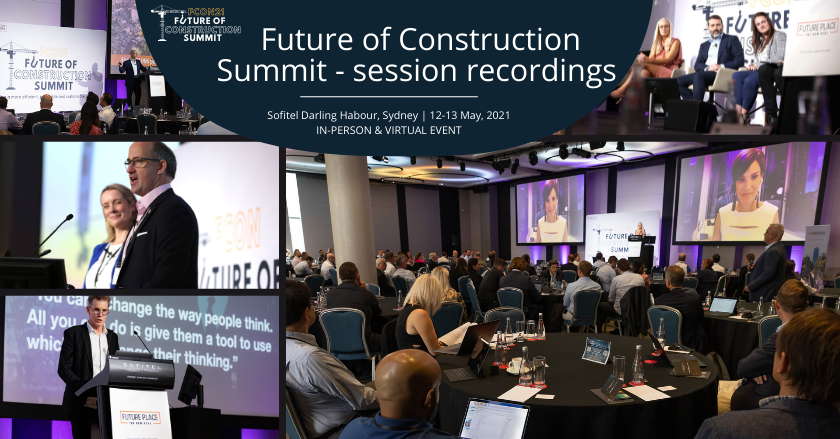 dRofus were the silver sponsors at the recent Future of Construction Summit, held at the Sofitel Darling Harbour on 12th and 13th May 2021.
There were many great presentations on both days, some interesting presentations were:
Matthew Mackey and Lisa Samways from Arcadis provided some entertainment as they enacted Mr Grumpy and Miss Happy arguing the positives and difficulties of instituting digital transformation and cultural change within the construction industry.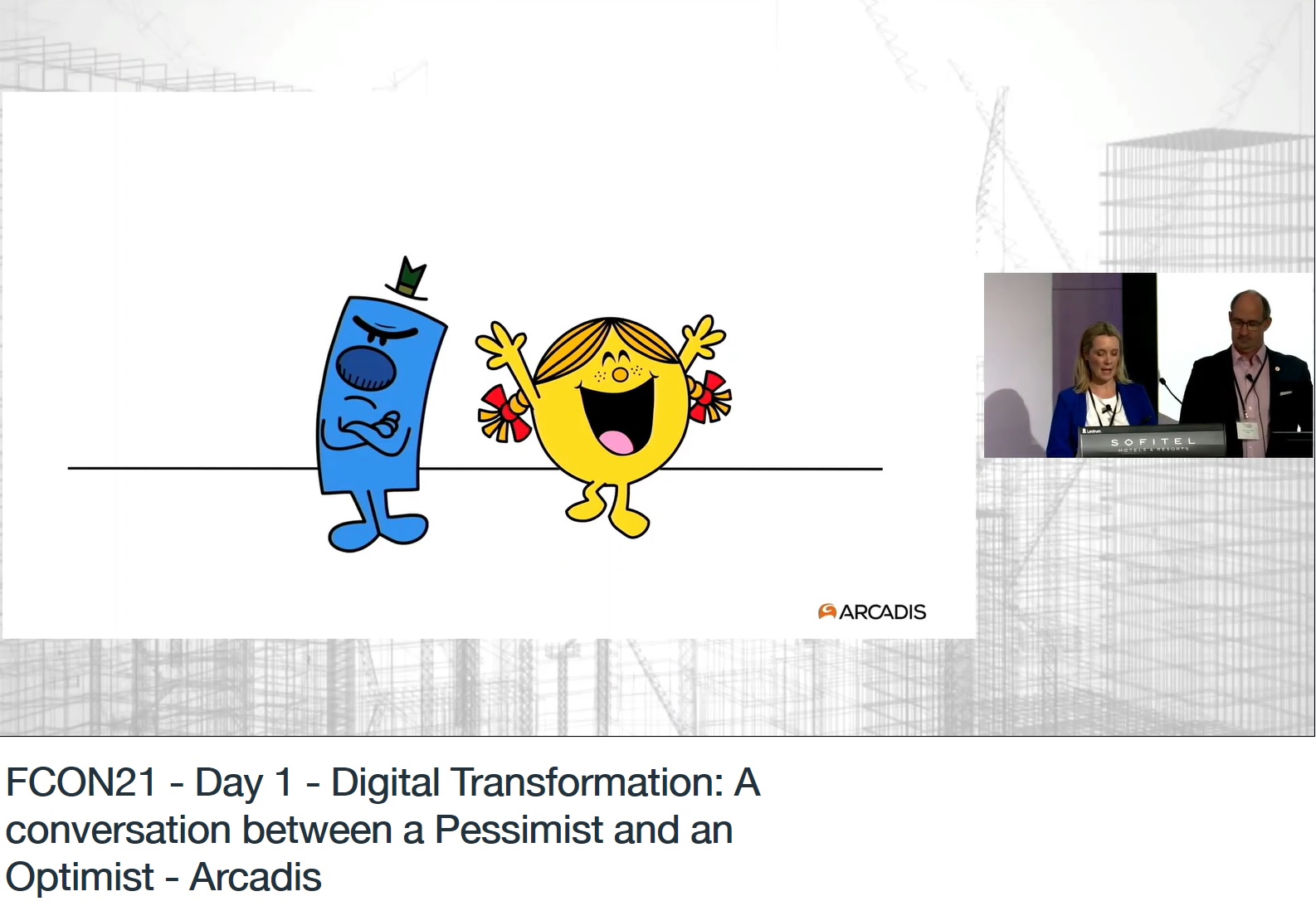 Mark Curzon from Fender Katsalidis presented the principles in the design of Central Place Sydney i.e. blurring of workplace and community, through site links for pedestrians, breathing buildings, and incorporating the site and buildings into the design. The key message about innovation is bringing together and work with owners, consultants, tenants and contractors. Each party contributes with their experiences and perspectives to solve problems and create innovation.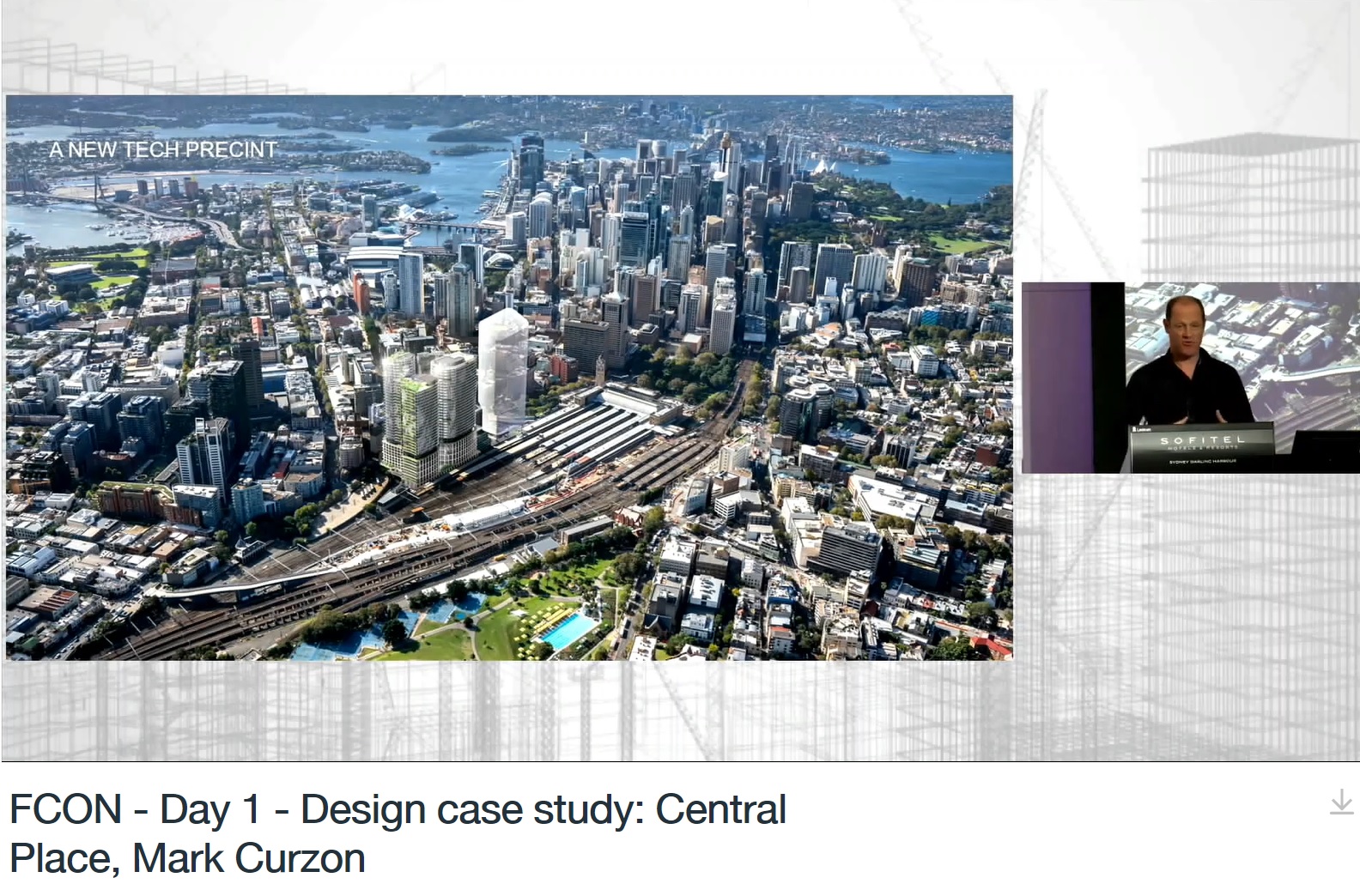 Darren Bechtel discussed his journey from an established family business to going out on his own to start a venture capital firm, Brick and Mortar. His firm supports start-ups with capital to help make the AECO industry safer, cleaner and improve productivity. We particularly liked one of the questions posed to Darren. "Shouldn't we have just a few multipurpose applications that can cover all tasks in the AECO?". His response was pertinent. "We all have many specialized apps in our phones for all the different things we want them to do."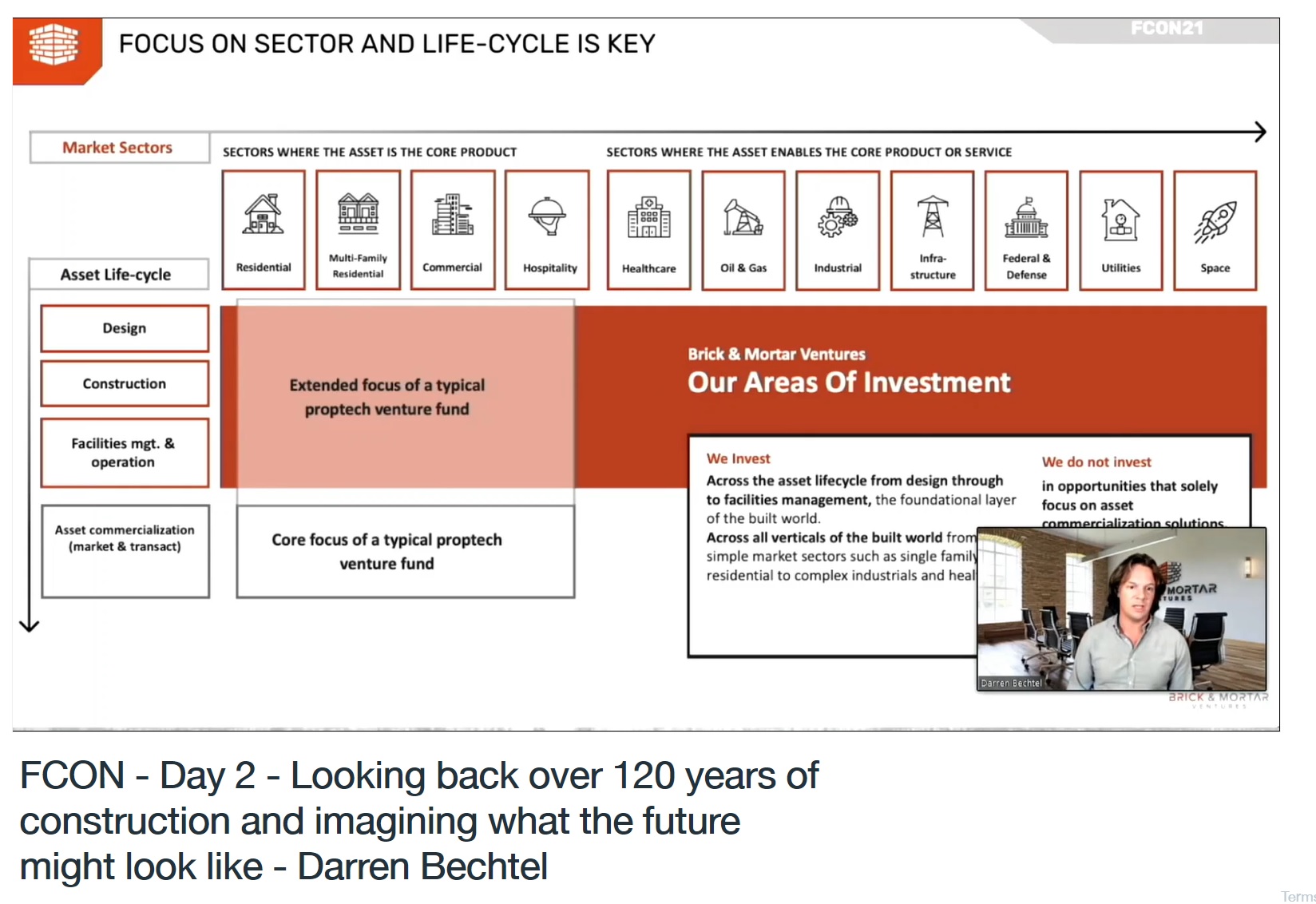 And our very own Chris Razzell gave a short history of dRofus journey from startup to acquisition, plus how our software will help shape the Future of Construction.
We also met with different software suppliers who we look forward to collaborating with in the future.