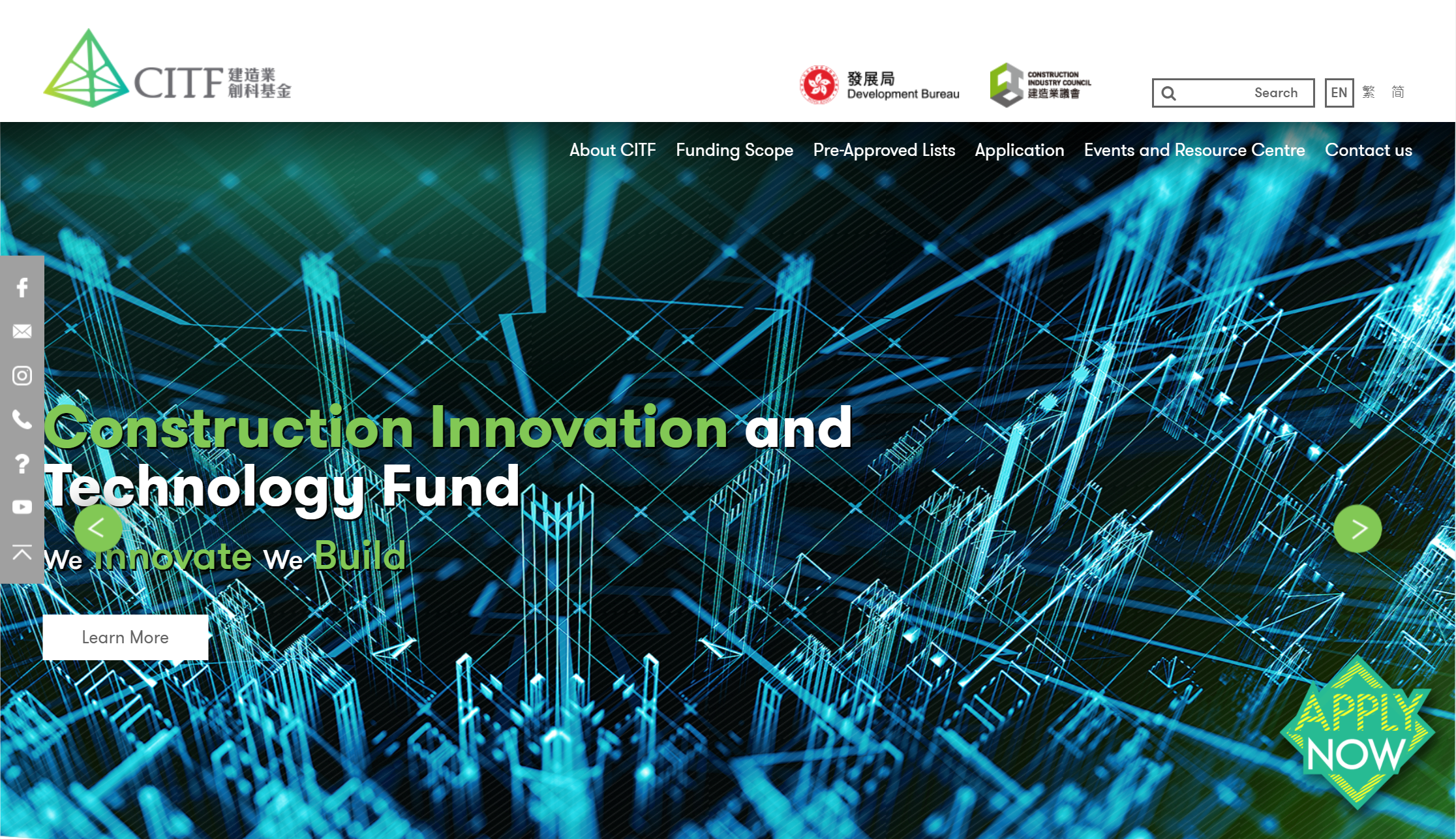 The Construction Industry Council (CIC) is the peak construction industry body in Hong Kong and aims to forge consensus and drive term innovation led strategy in the local construction industry.
As a key component of this the CIC continues to develop itself as a Centre of Excellence for Building Information Modelling (BIM), with the aim of market transformation and promotion of cross-discipline collaboration and wider adoption of BIM.
At the centre of this is ongoing BIM-related activity is the Construction Innovation and Technology Fund (CITF). This has been established to encourage wider adoption of innovative constructive methods and new technologies in the construction industry with a view to promoting productivity, uplifting built quality, improving site safety and enhancing environmental performance.

The CITF role is to encourage the construction industry to use new and proven technologies developed within or outside Hong Kong and has a total of HK$1 billion funding.
In that context dRofus is pleased to have undertaken the registration and approval process and now being listed as a pre approved software in the scheme, therefore allowing local clients to gain access to our innovative software and paving the way for greater BIM adoption in Hong Kong via successful supported deployment of dRofus software.
Mathew Henson of dRofus noted "A number of Hong Kong projects have used dRofus in recent years, but our CITF registration, Mandarin and Cantonese language versions and partnership with Forida reflect important strategic milestones for dRofus in the Asian region. We look forward to working closely with our clients and partners in Hong Kong over the coming years, to better service the local market".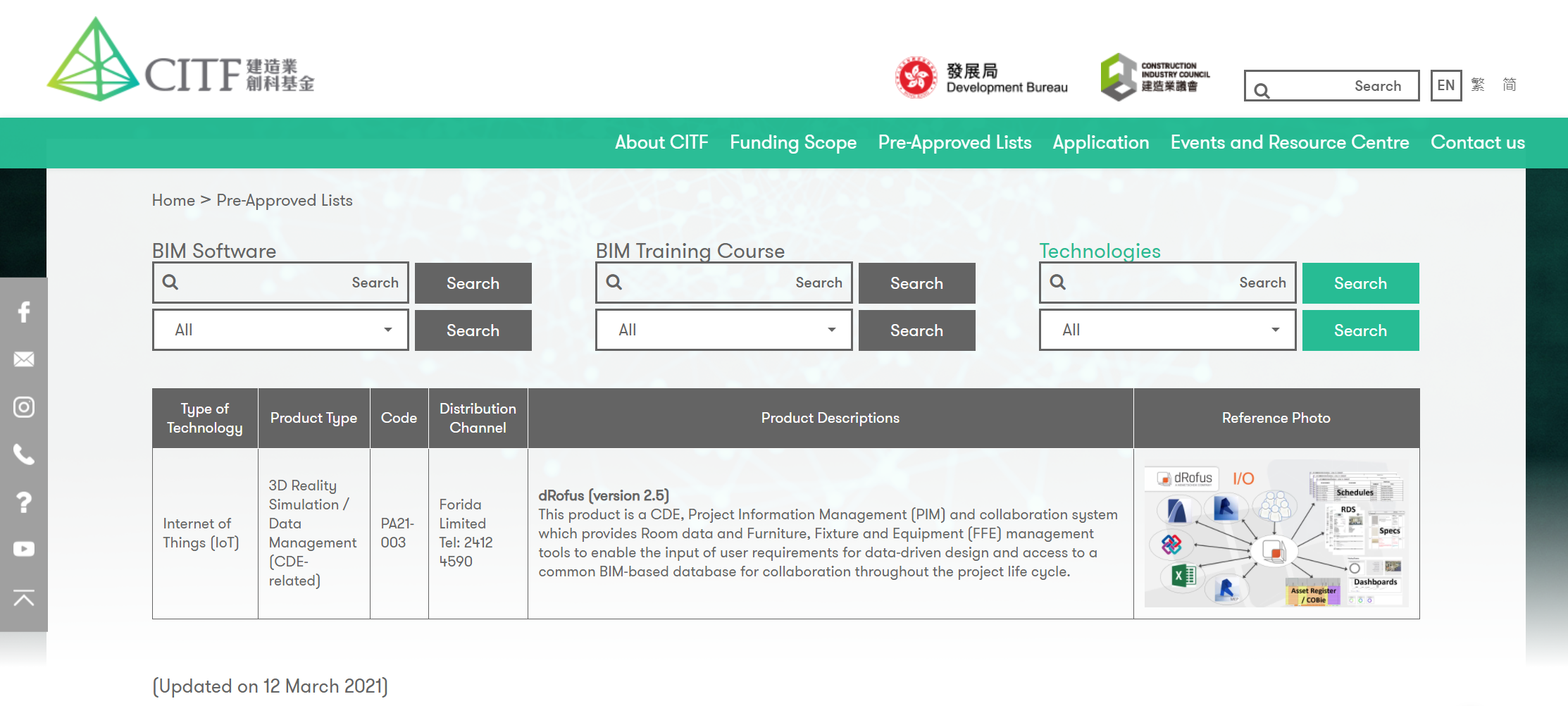 dRofus Project Information is posted on the CITF website for reference of CITF applicants: www.citf.cic.hk
For more information on dRofus, please visit our website: www.drofus.com
For more information of our agent in HK Forida, please go to: www.forida.com.hk