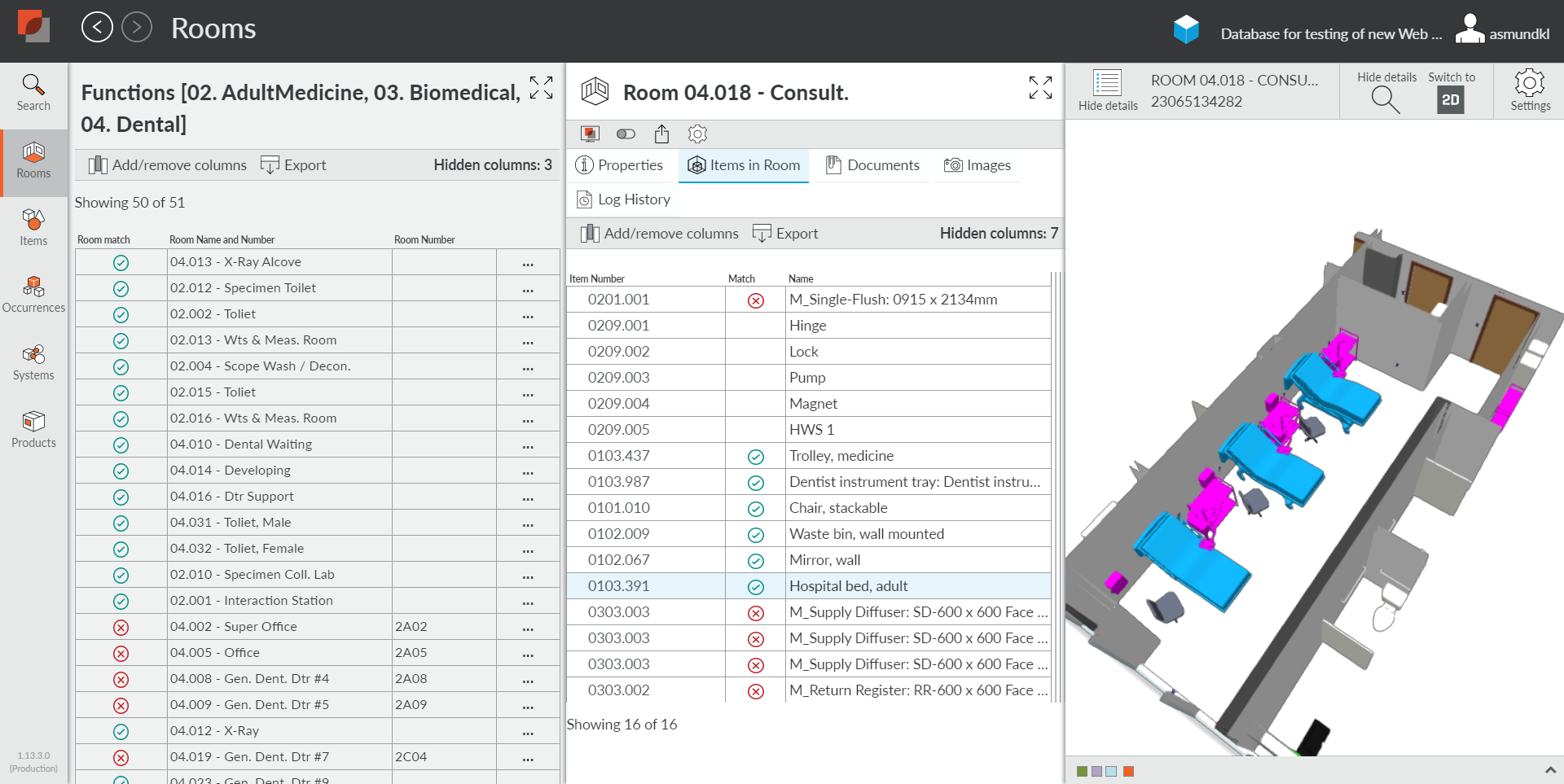 Our current solution with an embedded IFC model server inside the Client of dRofus will be terminated and replaced by a new and better multi-model visualization in dRofus Web! This opens a whole new world of sharing all your core building data, program and equipment validations and design models among all your stakeholders – purely web based.
On the Client, we have enhanced our read/write capabilities of IFC files. From January 1st 2019, you can link all attributes on rooms and equipment dynamically between dRofus and the chosen IFC file. You can still visualize your IFC files in the Client, but we separate between single-model visualization in the Client (locally stored) and multi-model visualization on the web (cloud stored)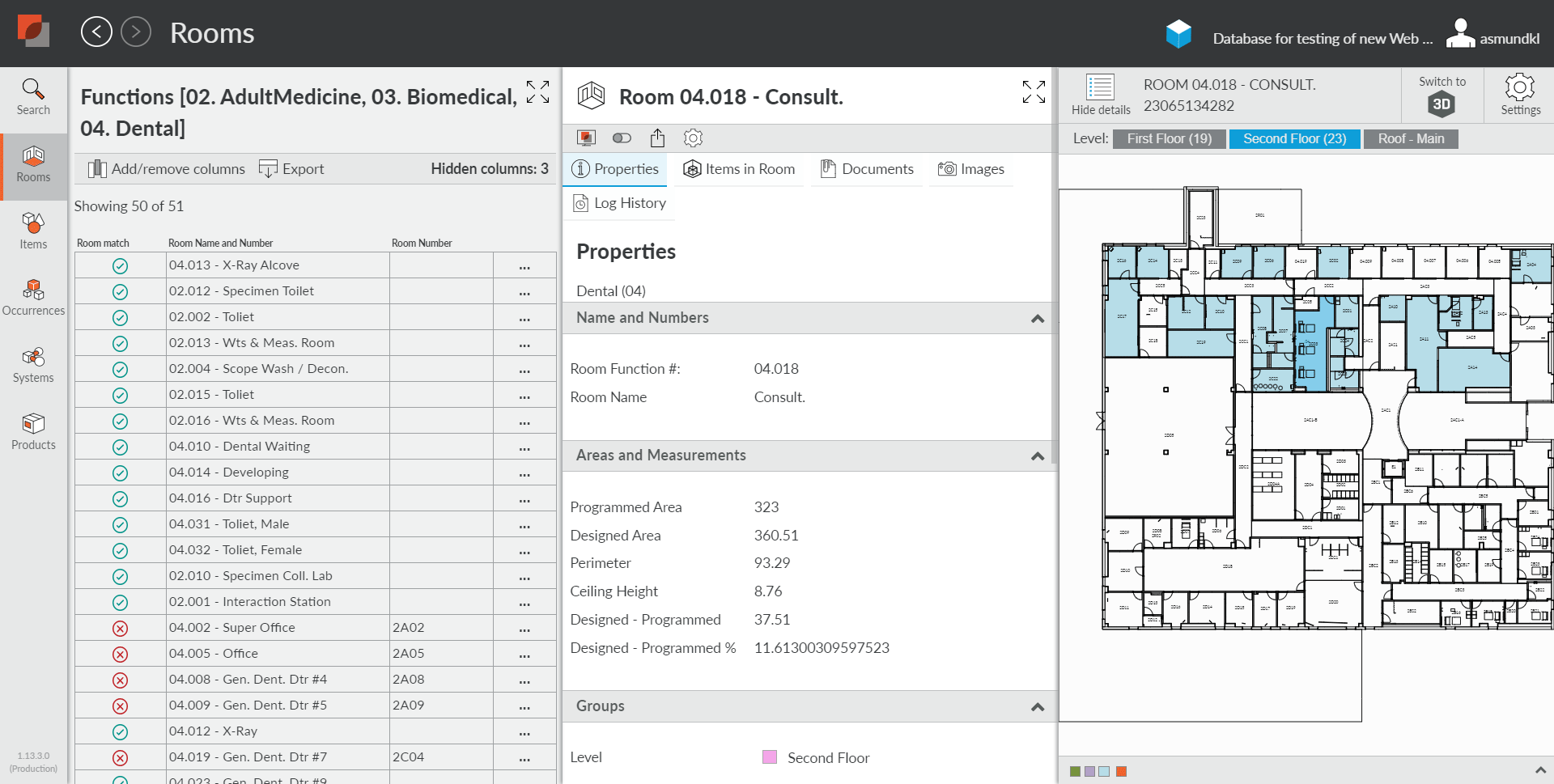 From 2019, new customers will only be using our new solution for IFC support and not dRofus versions released before January 1st 2019. Existing customers will still be able to use their previously downloaded versions of dRofus – until they realize that our new solution is far better!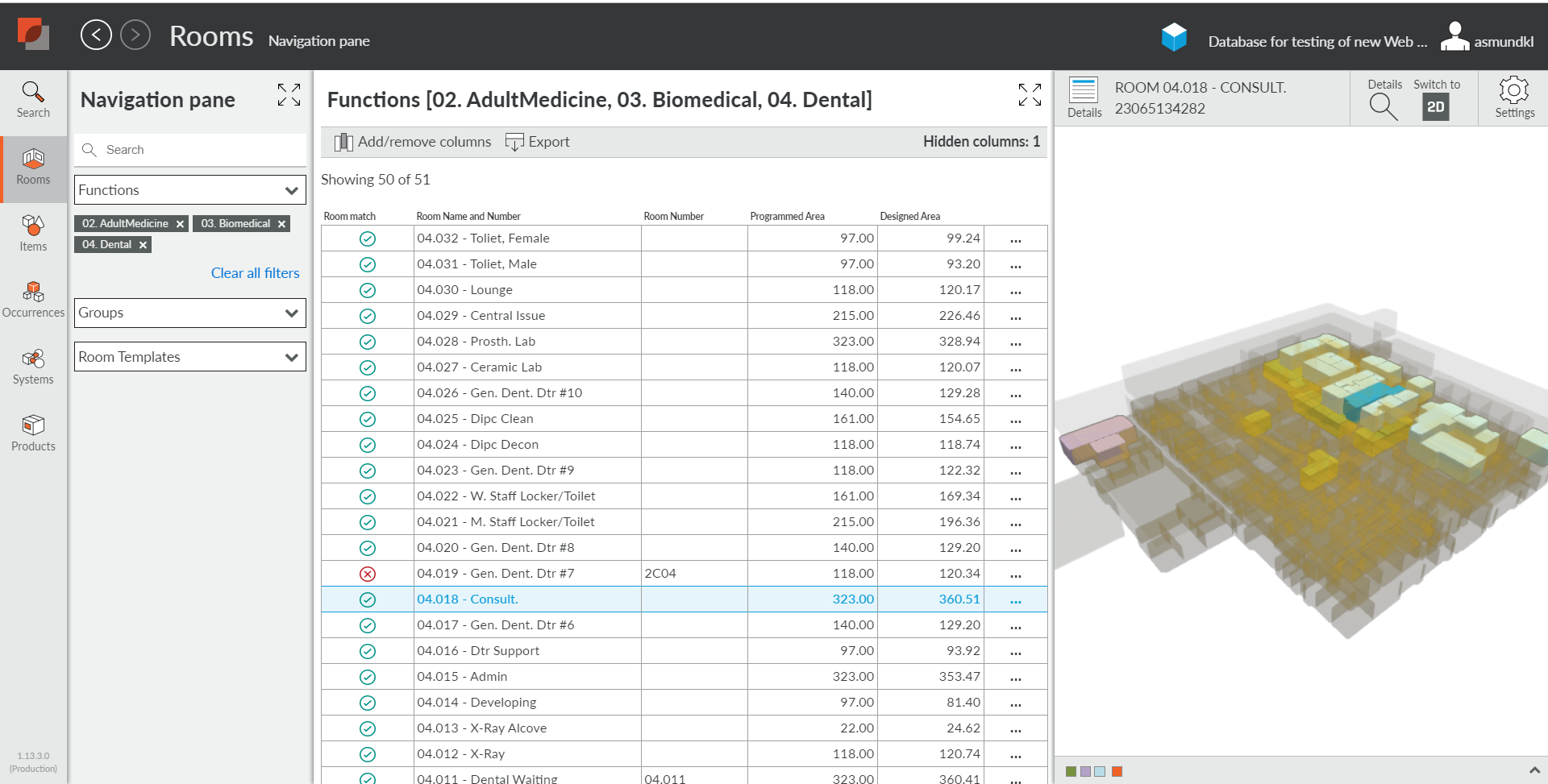 Through 2019 and beyond, we will strengthen our commitment of supporting open standards. Watch out for new features in our IFC support the coming years.

dRofus supports both importing and exporting IFC from/to:
Synchronize room data with an IFC model
Validate rooms, areas and equipment
Visualize functions, departments, rooms, zone, equipment and RDS requirements
Augment IFC with dRofus data for contributing client and end users requirements to BIM
If you want a sneak-peak or have any questions - Please contact us at support@drofus.com