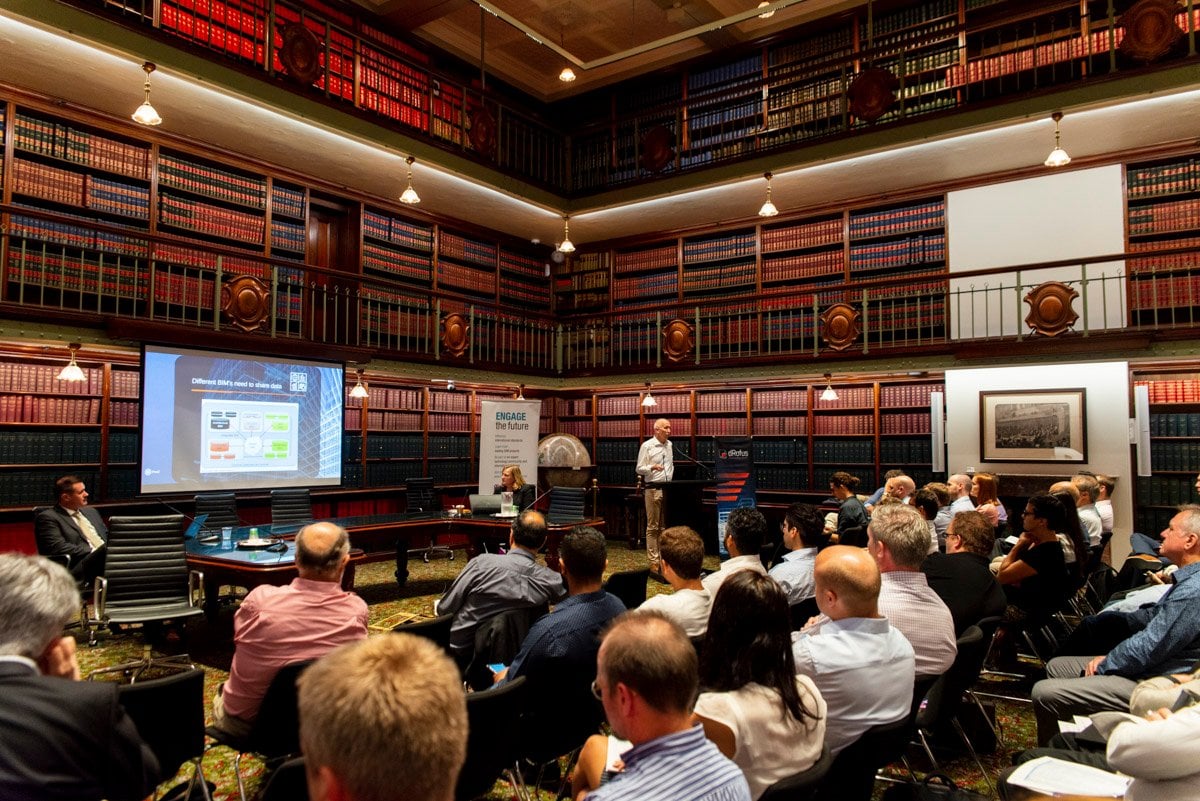 During February 2019 dRofus and buildingSMART Australasia (bSA) delivered a series of seminars which explored Data Driven Design in digital engineering from a major client perspective. The sessions showcased international and local case studies and provided examples of the many potential end-to-end benefits to asset owners.
The sold-out events attracted senior executives from government departments, national agencies, industry bodies, leading design firms, engineers and building contractors with high value infrastructure projects on the horizon.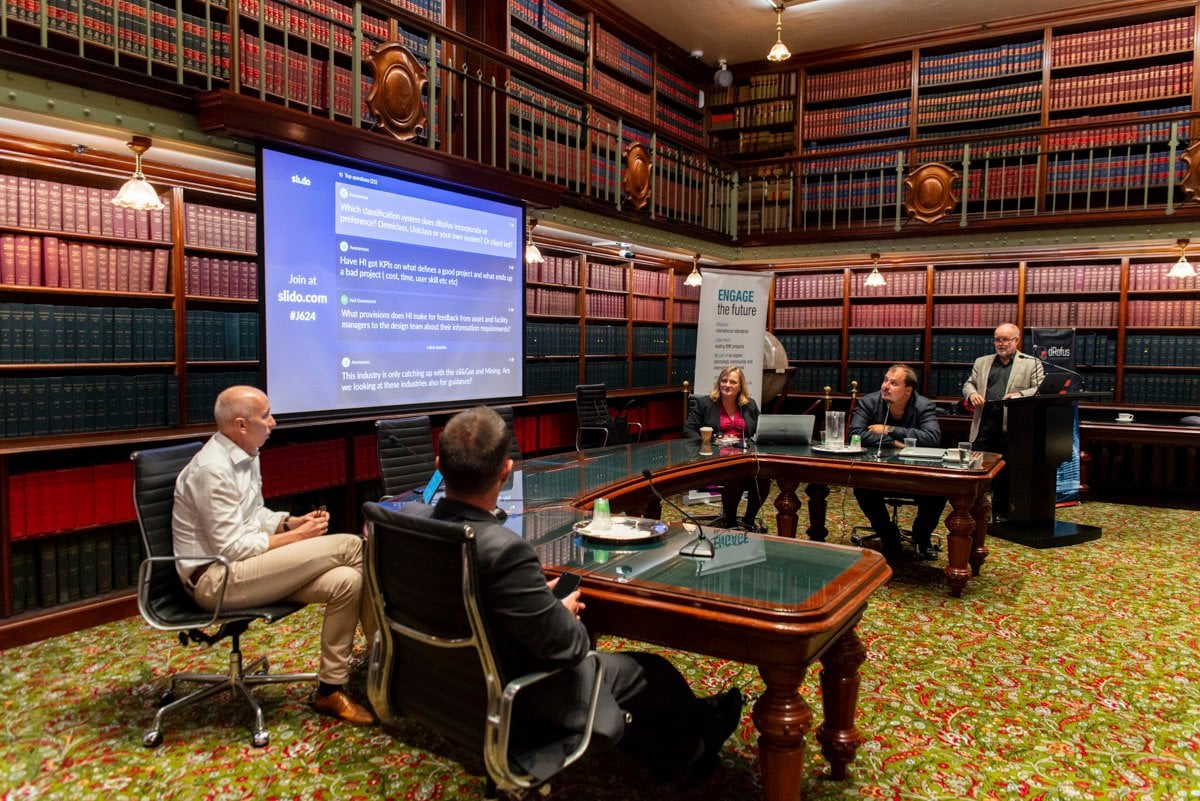 In Sydney there were three presentations. The first was provided by Liz Partridge (Senior Project Director at Health Infrastructure NSW). Liz explored the key information requirements in the design and construction of NSW hospitals. Rolf Jerving (CEO at dRofus AS) then focused on the award winning BuildingSMART Oslo Airport T2 project and how data is used from design though to operational phase. Finally, Stephan Langella (Digital Engineering Lead at Qube) gave on update on the status of BIM evolution in each State. The presentations were followed by a panel discussion chaired by John Mitchell from BuildingSMART Australia.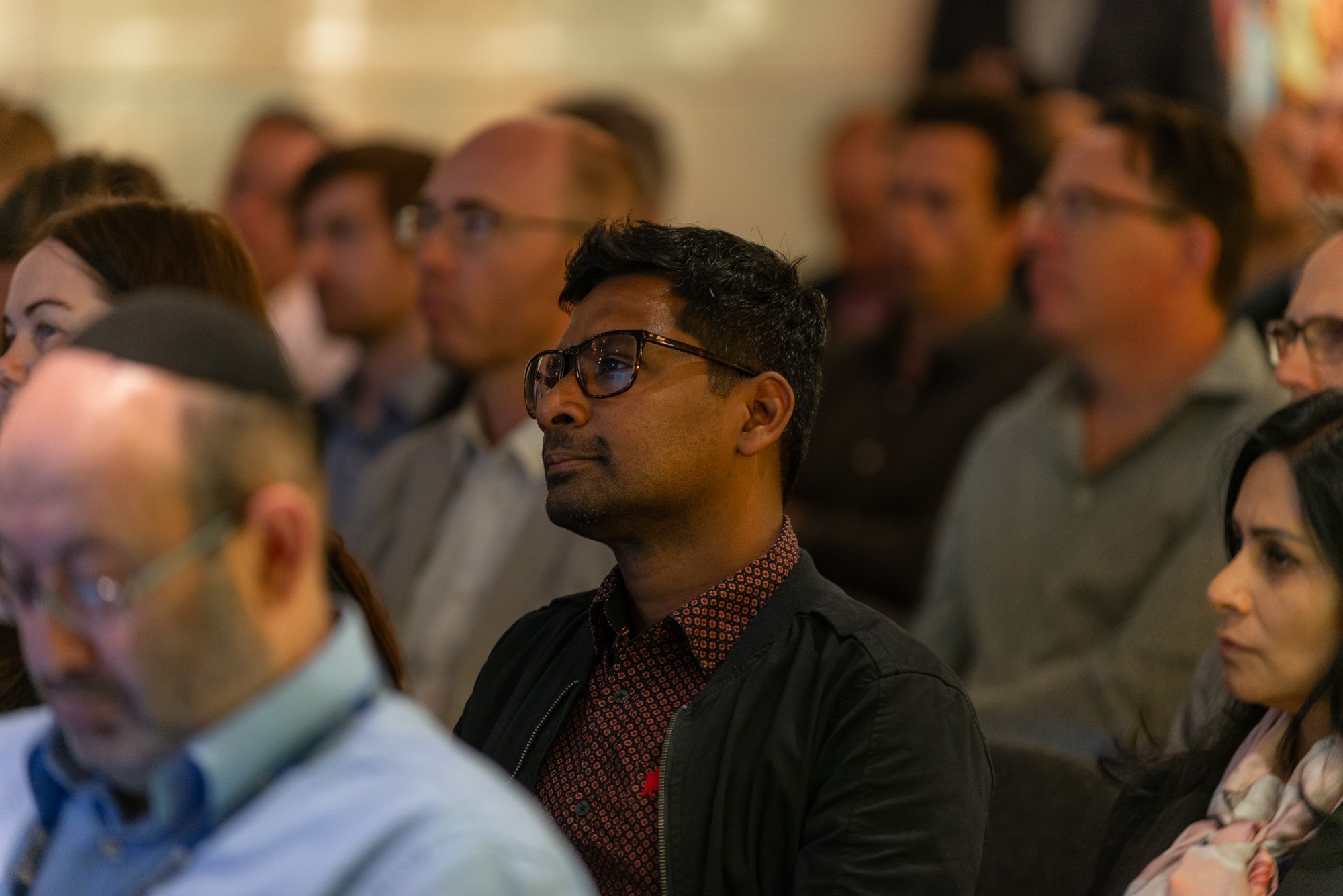 In Melbourne Rolf Jerving presented again and at this session was joined by Toby Maple (Aecom), Tim Mumford (Victoria Office of Major Projects), and Graeme Spencer (Associate Director at HDR).These presentations were then followed by a panel discussion where the speakers were joined by Steve Appelby (Aecom) and Dr Collette Burke (Victorian Chief Engineer). Toby Maple and Tim Mumford presented together on Victorian and Queensland Government progression in the Digital Engineering landscape and Graeme Spencer gave a visually inspiring presentation on how HDR are using data and the power of the data driven design approach. Cleary the presence of government representatives was an indication of the impetus at that level in the State; borne out and their contribution to the recently published Victorian Digital Assets Strategy (VDAS).
There were many interesting insights and common themes in terms of Owner/Operator's Data. At one end the importance of good data at Master Planning Stage and the progressions of data within Digital requirements throughout the project lifecycle; with a key focus at project handover and the operational phase (the new frontier). Whilst design and construction teams currently deliver the physical asset and documentation, the seminars investigated the further needs of that data during the operational phase and how industry can better mitigate data shortfall and duplication, improving cost and time constraints. In summary utilizing the same data for longer and more effectively.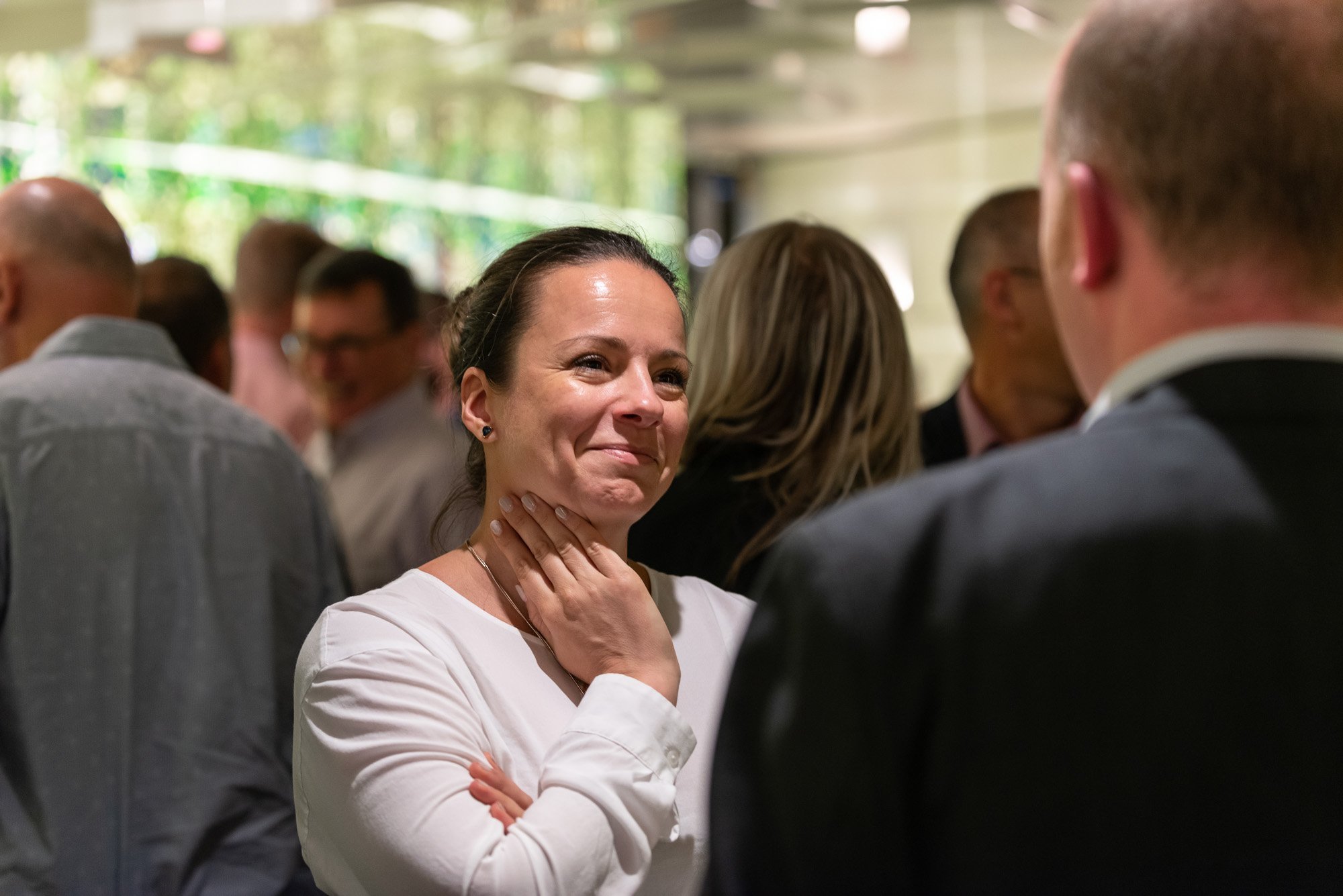 Overall, the sessions highlighted how Building Owners are becoming smarter and more aware of what to request from their Design and Construction teams; including government agencies such as Health Infrastructure NSW's early adoption and application of Building Information Modelling processes and progress in other states including the recently published Victoria Digital Asset Strategy for Infrastructure Projects and Queensland's Digital Enablement for Infrastructure Strategy. The "cost of BIM" is often discussed but an underlying theme of the seminars was the "cost of not doing BIM".
Finally, we are pleased to announce that dRofus Asia-Pacific Division is now a member of buildingSMART Australasia. dRofus has been a member of buildingSMART Nordics for 15 years and our parent company Nemetschek Group is a Global Strategic partner - so we thought it was about time to get involved in the local chapter!


---
Keep up to date with dRofus

Subscribe now to get product updates, industry news, tips and tricks, event announcements and more delivered straight to your inbox.
Subscribe