Norwegian Webinar Series: How to increase the chances of winning public construction projects with dRofus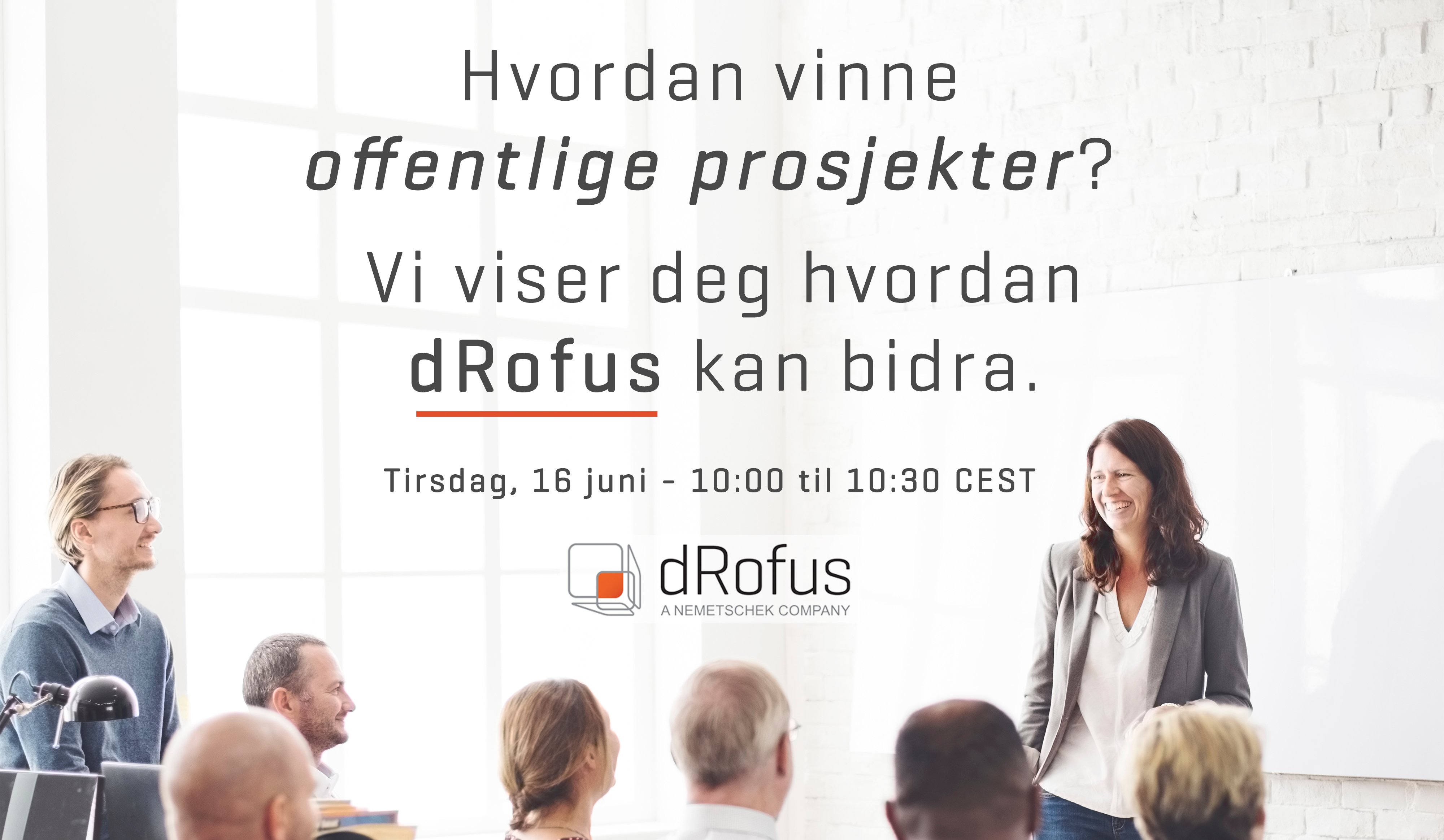 Hvordan øke vinnersjansene i offentlige byggeprosjekter med dRofus?

Dette webinaret er for deg som vil vinne offentlige komplekse prosjekter. I webinaret presenter vi noen temaer vi mener er viktige for byggherrer, som kan løses med dRofus. Bruk av planleggingsverktøy kan forbedre interne og eksterne prosesser i anbud og prosjektgjennomføringen.


dRofus er et unikt planleggings-, databehandlings- og BIM samarbeidsverktøy for byggeprosjekter. Planlegg, administrer og vedlikehold data for funksjoner, standardrom, rom, overflater, utstyr, dører, systemer og komponenter - alt i én sky basert plattform.

Agenda

- Velkommen, kort om dRofus
- Lære hva et planleggingsverktøy er og når man burde bruke det
- Lære hvordan et planleggingsverktøy kan bidra til bedre planlegging av offentlige prosjekter
- Vite om tre problemstillinger dRofus kan løse og hvilke muligheter som finnes




---
This webinar is for those who want to win public complex projects. In the webinar we present a series of topics we think are important for builders, which can be solved with dRofus. The use of planning tools can improve internal and external processes in tenders and project execution.

dRofus is a unique planning, data processing and BIM collaboration tool for construction projects. Plan, manage and maintain data for features, standard rooms, rooms, surfaces, equipment, doors, systems and components - all in one cloud-based platform.

agenda

- Welcome, briefly on dRofus
- Learn what a planning tool is and when to use it
- Learn how a planning tool can contribute to better planning of public projects
- Know about three issues dRofus can solve and what opportunities exist