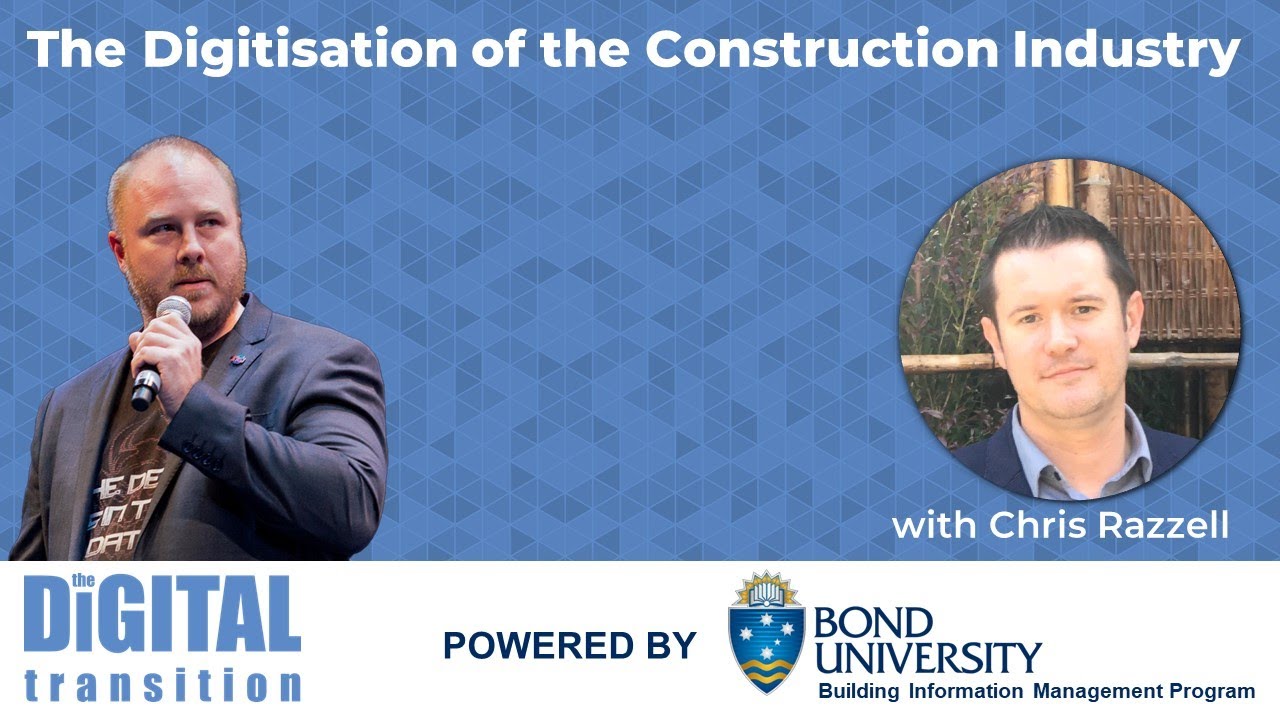 In the 50th episode of the Digital Transition podcast series, powered by Bond University's Building Information Modelling program, Chris Razzell from dRofus shared his insights on the impacts of data and digitization in the construction industry, providing a fresh and optimistic perspective on the future.
Chris Razzell, Managing Director for the Asia Pacific region and global Chief Revenue Officer, has a rich history in the industry. He started his career in the UK, working with leaders in the healthcare design space Anshen+Allen on several major projects and Barts & Royal London Hospital whilst at HOK – the largest P3 in the world at the time. His journey took him to Vietnam, where he managed a team of architects in an outsourcing capacity, collaborating on iconic projects such as the National Museum of Qatar. In 2011, he moved to Sydney, joining Hassell in a Design Technology Leadership role, where he researched and implemented new technologies before joining dRofus in 2014.
Chris's insights and experience are a testament to his expertise and the value he brings to the construction industry. His forward-thinking approach to data and digitization is paving the way for a more efficient and sustainable future in construction.

Listen to the full podcast here: https://www.skewed.com.au/podcasts/digitisation-construction-industry-chris-razzell
Here are the top 3 takeaways:
The Role of Technology and Data in Construction: Chris emphasizes that technology is no longer the blocker in the construction industry, the challenge is our capacity to deal with change. He believes that digital engineering, data, and AI will transform the construction industry's future for the better.
The Value of Good Data: Chris highlights the importance of good data in terms of timelines, budget control, and reuse of well-structured information. He points out that owners see the value of data during design and construction but are now seeing measurable value also into the operations phase. This can lead to more efficient buildings and better management of operational costs.
The Helse Bergen Hospital Case Study: the Helse Bergen Hospital project in Norway, employed full BIM and digital processes and had a paperless construction site. A major milestone and they're now using dRofus and Stream BIM to operate the facility. The project was delivered on time and on budget, and they've reduced the number of systems needed to operate the facility, saving money and achieving a better outcome. https://www.drofus.com/helse-bergen-hf