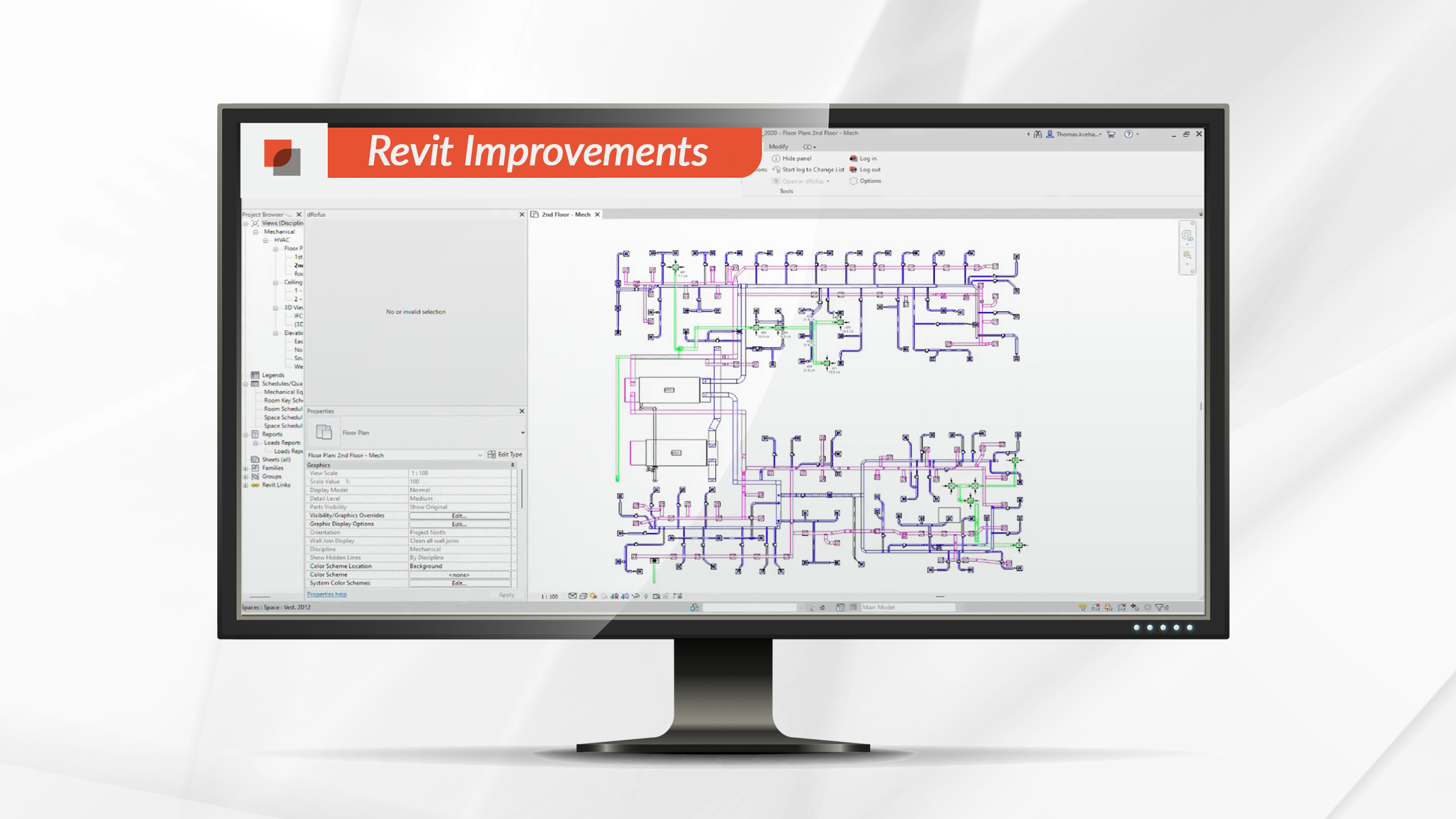 dRofus 2.7 is focused on empowering our users. Whether you are an engineer, architect, or building owner, dRofus 2.7 puts the control back into your hands. This new release of dRofus software will improve your Revit MEP workflows, IFC sync capabilities, includes customized column setups, Excel item groups, Reporting, and much more.

Let's take a deep dive into the Revit improvements...

Link systems to system type in Revit
dRofus has undergone the task of optimizing your Revit systems workflow in a big way.
In certain scenarios, Revit creates too many systems. These systems are not wanted and create a massive amount of manual effort to remove or work around. To cope with this 'system-overload' these projects utilize System Types, rather than system instances, in design.
2.7 will answer the 'call for help' by allowing dRofus systems to be linked and synchronized with Revit system types. This is hugely beneficial for many engineers in big projects as it is a massive time saver.



Saved sync setup. Create saved sync configs
For multi-model projects dRofus 2.7 allows you to create a default sync set up for each model that defines what you want to synchronize, which data is coming from the database, and which data is authored in the model - simply give your setup a name and set it as default.
This is important for all projects and ensures that all parties involved in modelling activites are on the same page and using the correct configuration. Options and flexibility can be great, but we think this will be a massive time saver and stress reliever for BIM Managers!
Optimization of the dRofus ribbon inside of Revit
The dRofus ribbon inside of Revit now has a new look and feel. We've optimized the contents for an improved user experience.


Sync family/item data when syncing occurrences
This new feature in dRofus 2.7 allows you to sync family/item data when syncing occurrences. This will save you a tangible amount of time.
Explicit feature to split Revit models
When working in Revit with model segregation, you have the ability to split a model in Revit and update the model names.


---
Looking to take your next AEC/O project to the next level?
Release notes for the 2.7 Release can be found here.