Digital Construction Week, scheduled for May 17th-18th, 2023, at ExCeL London, is a highly anticipated event that brings together industry leaders, professionals, and enthusiasts to explore the cutting-edge advancements shaping the future of construction. This dynamic gathering serves as a platform to discover the latest trends, network with innovators, and gain valuable insights into leveraging technology for improved project outcomes. In this blog post, we'll delve into the event and explore how dRofus, a pioneering BIM data tool, is revolutionizing the industry by empowering stakeholders with data-driven design and collaboration.
Here are three reasons why you should make sure to stop by our booth in the Nemetschek zone.
Data-Driven Design: Transforming Construction Processes
At dRofus, we strive to help the AEC/O industry work smarter. With our unique planning, data management, and BIM collaboration tool, we provide extensive workflow support and access to building information throughout the entire building lifecycle. Our software was developed specifically for public building owners, offering features that capture client requirements, validate design solutions against those requirements, and facilitate the management of public standards and equipment planning.

A BIM Data Tool for All Stakeholders:
One of the challenges in construction projects lies in consolidating data from various stakeholders who often use different software programs with distinct data schemas. This scattered data, stored across multiple servers and locations, hampers collaboration and hinders reusability. This is where dRofus comes in as an essential tool for BIM projects. Our platform consolidates disparate data sets, converting them into project information, insight, and intelligence accessible to all project stakeholders. With strong integration capabilities with ArchiCAD, Revit, and IFC, dRofus ensures seamless bi-directional data sync, enabling efficient collaboration and enhancing project outcomes.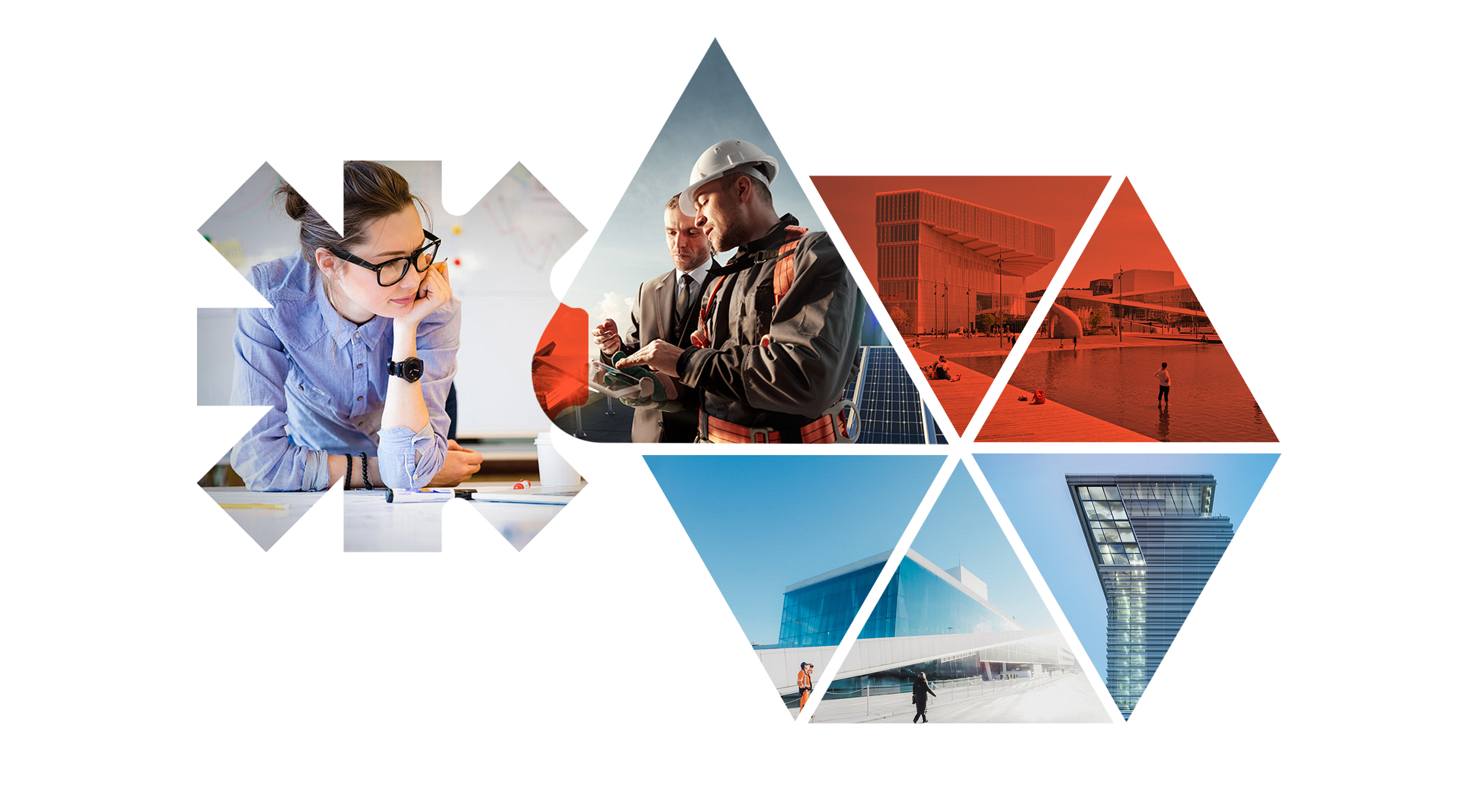 A Panel discussion you can't afford to miss
Building Lifecycle Intelligence – The universal remedy for the construction industry?
Moderator: Fred Mills, founder, and managing director of the B1M
Speakers: Representatives from Nemetschek Group, Bluebeam, dRofus, Graphisoft, Solibri, and Vectorworks.
When: Wednesday, May 17th, 12:30 - 13:15
Session Description:
The construction industry is currently facing multiple challenges: 90% of all construction projects struggle with budget and time overruns, 37% of the global carbon emissions are caused by the construction industry, 30% of all design work is reworked because of planning errors and 20% of the building materials used are not necessary or waste. In addition, the industry is facing a significant lack of employees. What can we do to tackle those challenges?
Digitalization is often presented as a universal remedy for construction. And it is true, there are significant benefits from digitalization. But there remains one hurdle: Often, workflows are about the model – not the data itself. Especially for large and complex projects, this is far from being efficient. What if we instead focus on the data itself and organize this data at a central point for all stakeholders to access, guaranteeing a smooth process? Building data follows a data scheme that can be utilized dynamically across different software applications. Non-graphical data can drive the entire value chain. This is what we in the Nemetschek Group call Building Lifecycle Intelligence™. The approach needs an open, connected ecosystem, centered around all data that dynamically connects models and documents. Working in an open cloud environment allows anyone to connect and communicate through open protocols and standards, generating real value for all involved parties.
All players across the building lifecycle benefit from this open, collaborative, and data-based approach. In the panel discussion the different Fred Mills will investigate why the industry should be talking about "intelligence" rather than "information" across the building lifecycle, what is it that is hindering the industry to become more efficient and sustainable, and where Building Lifecycle Intelligence makes sense.

Customer case: Queen's Wharf in Australia.
The impressive district is being developed using software solutions from the Nemetschek Group leveraging a data-driven approach. Queen's Wharf will cover over 12 hectares across Central Business District land, encompassing 50 new bars, cafes, and restaurants; 2,000 apartments across three residential towers; and more than 1,000 premium hotel rooms. To plan and coordinate the vast amounts of design data, the project team works with digital collaboration. They use Archicad for the design, dRofus for the data management, Solibri Office for model checking, and Bluebeam Revu for the comprehensive digital documentation.
View the Queens Wharf case study here
Digital Construction Week: Unlocking the Future of Construction
Digital Construction Week serves as an immersive experience that unlocks the potential of digital technology in construction. Attendees have the opportunity to engage with leading companies driving innovation in architecture, design, construction, engineering, and operations. Explore how new technologies can enhance your projects, streamline team collaboration, boost business growth, and ultimately shape the built environment.
As the construction industry continues to evolve, embracing digital solutions and data-driven design becomes crucial for staying ahead of the curve. Events like Digital Construction Week provide an invaluable platform for industry professionals to discover and harness the power of technology. With dRofus leading the way in BIM data management and collaboration, stakeholders can unlock new levels of efficiency, productivity, and success. Together, let's embrace the future of construction and build a better world through technology-driven innovation.
Meet the dRofus team at DCW 2023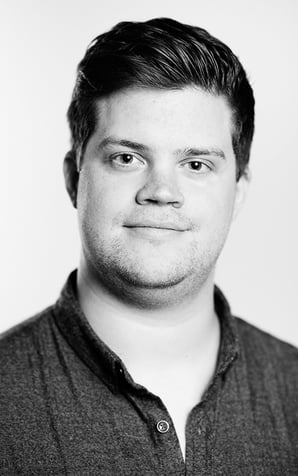 Alexander Hägg
At White Architects, Alexander excelled as an Engineer, actively participating in project development. In addition to his engineering role, he took on the responsibilities of a methodology manager for digital drawing tools at White's Linköping office, contributing to central methodology development. During his tenure, Alexander also served as the Development Manager for construction technology, overseeing internal competence development and playing a pivotal role in the company's research in the field.
Throughout his years at White Architects, Alexander worked on a diverse range of building projects, including higher education institutions, hospitals, apartments, offices, and more. His experience spans both larger public projects for public clients and projects for private clients. With his extensive expertise, Alexander has made valuable contributions to the success of various architectural endeavors.
Currently, Alexander is a Customer Success Manager at dRofus. In this role, he leverages his skills and knowledge to ensure customer satisfaction and drive success in the Swedish market.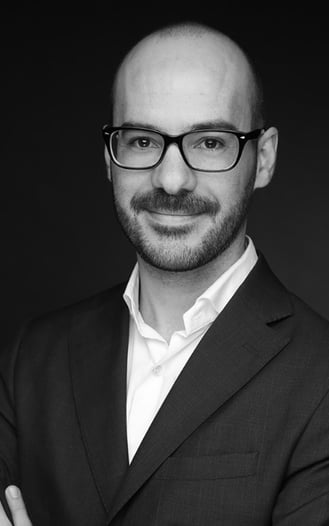 Gerard Valdivia
Gerard Valdiva is an energetic and versatile professional hailing from the bustling city of Barcelona, Spain. With a strong background in architecture and an unwavering passion for design, Gerard has made a name for himself in the field with his creative prowess and technical expertise.
Gerard's journey into the world of architecture began at the prestigious University School of Design and Engineering of Barcelona, where he pursued a degree in Arquitectura Técnica.
Gerard's most recent venture led him to dRofus. As an Area Sales Representative DACH, Gerard brings his exceptional sales acumen and extensive knowledge of the architectural industry to the table, promoting dRofus's innovative solutions for the AEC/O Industry.
Prior to his current role, Gerard served as a BIM Koordinator at Nickl & Partner Architekten in Munich, Germany. During his time there, he excelled in coordinating Building Information Modeling (BIM) processes, demonstrating his meticulous attention to detail and ability to manage complex projects.