Is the
tool
or the
process
the most important factor for the successful management of the requirements for the room function program (RFP)? Of course, both parts are important, but the combination together with the people who work with requirements, is the key to success. Together,
Plan B
and dRofus can deliver just that.
dRofus and Plan B frequently collaborate! Both parties are passionate about making the complex simple and have seen the effects of excellent requirements management in projects - and the risks uncovered when it does not work…
We believe that it is people who create value and our mission is to make it as simple and secure as possible to gain that value!
dRofus provides the project with a flexible, powerful tool for digital requirements management and Plan B implements well-functioning (and proven) processes for creating, reviewing, approving and following up the requirements.
Both dRofus and Plan B are and will remain independent companies working with all players in the market.
However, we have realised that we can increase benefits for our customers by preparing an improved overall solution, where technology and working methods are woven together to facilitate the dialogue between project organisation and the end users. This is done by making it easier to capture the end-user requirements and systematically re-use and verify information throughout the requirements management process.
In practice, this means that we can offer a faster start-up time with customised templates and processes, and also provide a safer design where we solve many common issues before the project has even started.
Something that remains the same is the understanding that all projects are unique and you as a customer will continue to be able to receive quick adaptations of both the environment and the process to suit your unique project.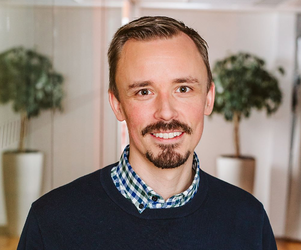 " Being able to gather requirements in one place, where up-to-date information is available to everyone in the project as well as the ability to keep track of changes over time are very important aspects for a successful RFP process. We want to make it easier to keep complex projects together from planning phase to facility management phase. We do this by clearly describing requirements on the building and by automating the follow-up of requirements"
- Anders Rosell, Plan B.
dRofus has chosen to cooperate with Plan B to ensure that current and future customers receive as many benefit as possible from the software, and to allow a larger network of skilled RFP coordinators, that we can refer to, for projects that require RFP coordination.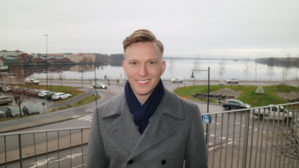 "We are thrilled about this cooperation agreement. We see that many projects lack the competence to handle the sometimes very complex and always very important information coordination needed for RFP work in projects. Plan B is really the right company to take on this role in projects."
- Sverker Dahlblom, dRofus.
In addition to managing requirements in projects, dRofus can also handle other information related to objects in the models, something that Plan B sees as an opportunity for many other applications that add substantial benefits to Projects. With the right way of working, dRofus enables an unbroken chain of information, from requirements to a designed solution.
For more information, please contact: sverker.dahlblom@drofus.com
About dRofus:
The leading planning and data management solution for the global building industry. dRofus is a unique planning, data management and BIM collaboration tool that provides all stakeholders with comprehensive workflow support and access to building information throughout the building lifecycle. We are committed to Open BIM and as part of the Nemetschek Group, our aim is to deliver the best possible, most innovative and most successful AECO software solutions.
About Plan B BIM AB:
Plan B's goal is to deliver a world-class digital customer journey. A journey that highlights customers' attractiveness as an employer and ensures their value-adding contribution in community building. Plan B is a safe partner for our customers by guiding, challenging, pleasing and developing them in their unique journey of change. We look after everyone's unique needs and conditions and together we create great values.
Contact : Anders Rosell, anders.rosell@planbab.com