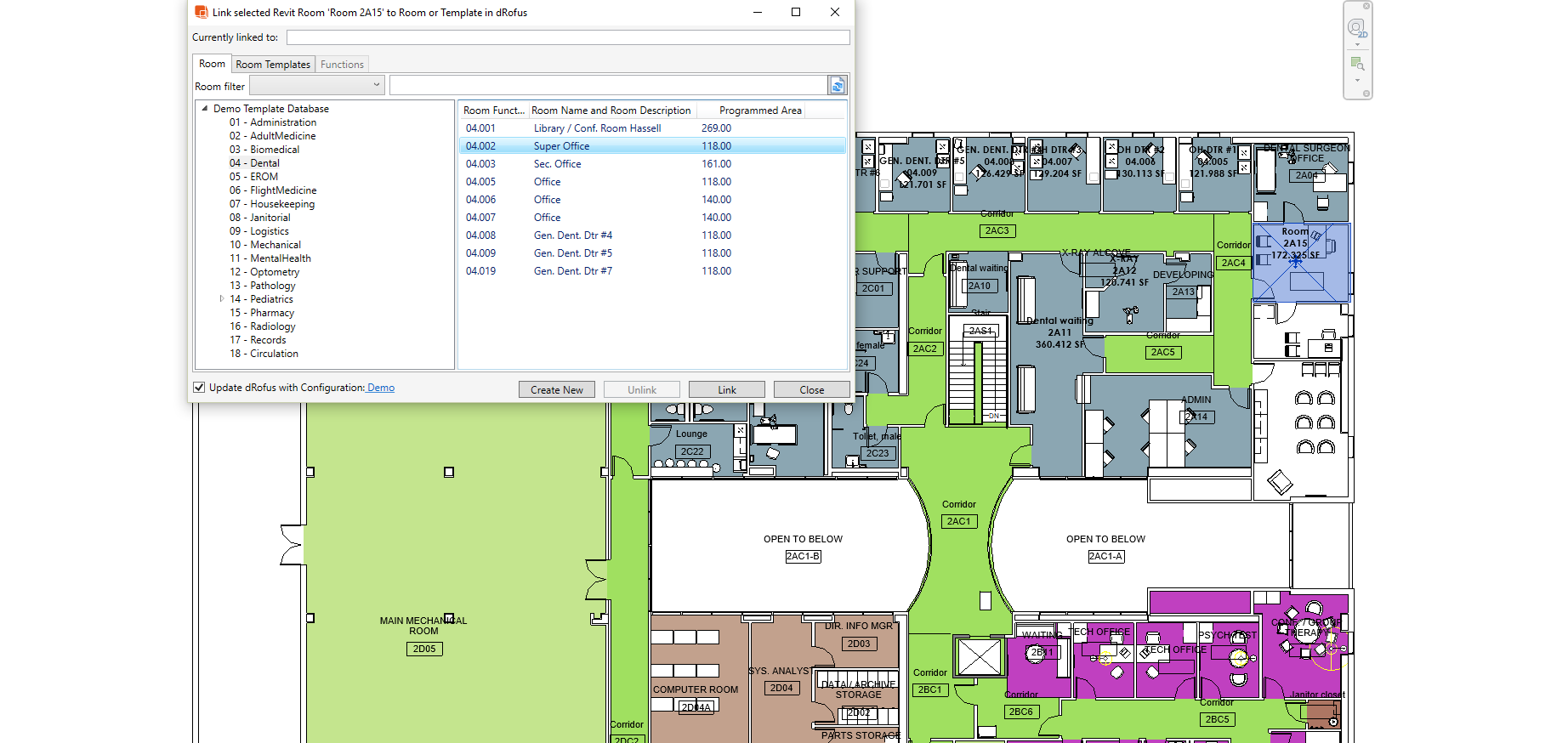 Client:
HOK
User Type:
Architect & Engineer
Project Type:
Healthcare
Area:
Two buildings each 200,000 sq ft
Rooms:
1,700 Rooms
HOK
, a global design, architecture, engineering and planning firm, was engaged to design two projects simultaneously for one of the largest healthcare providers in the United States. Each campus spanned 200,000 square feet and shared many common elements, although the buildings were not identical. Rather than duplicate efforts, HOK turned to
dRofus
as the single
planning and data management solution
for both projects.
HOK used dRofus to transform information on 40 departments and 1700 rooms into a data-driven representation that incorporated details for square footage, graphics and parameters. HOK imported the client's FFE lists into dRofus to create a dynamic user interface that drove 800
Revit
families shared across both projects. Thanks to dRofus, only 2 people worked on planning instead of eight that were used on projects of a similar size. dRofus served many valuable functions for this dual project: a single source for planning and design information, program and data validation and streamlined coordination.
---