dRofus is the Gold Sponsor of this year's Data Day Online organised by the Digital Built Environment Institute (DBEI). Unlike in previous years, the event will take place online across 2-hour blocks over the course of 4 days on 22, 23, 29 and 30 July in light of the current situation with the COVID-19 pandemic.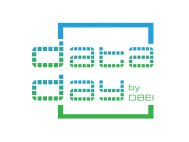 It brings together architects, engineers, owners, contractors, facility managers, data scientists and ITS professionals to explore data integration throughout the building lifecycle via a variety of topics, such as: data architecture, how to manage AEC data, visualising data, using data to generate designs and machine learning with AEC data.
If you are interested in understanding more about collaboration around the 'I' in BIM, it is recommended that you attend the presentation on "Collaborating Before the Model and Start Collaborating Around Data" by our Technical Account Manager Brok Howard on Wednesday 22 July at 12pm CDT followed by a roundtable discussion. For more details, please visit: https://www.dbei.org/event/data-day-online-2020/schedule/
Envisaging that data-driven design will be the future of the industry, we are proud to be sponsoring Data Day Online and we look forward to meeting you virtually.
For information about Data Day or to register, please visit https://www.dbei.org/event/data-day-online-2020/