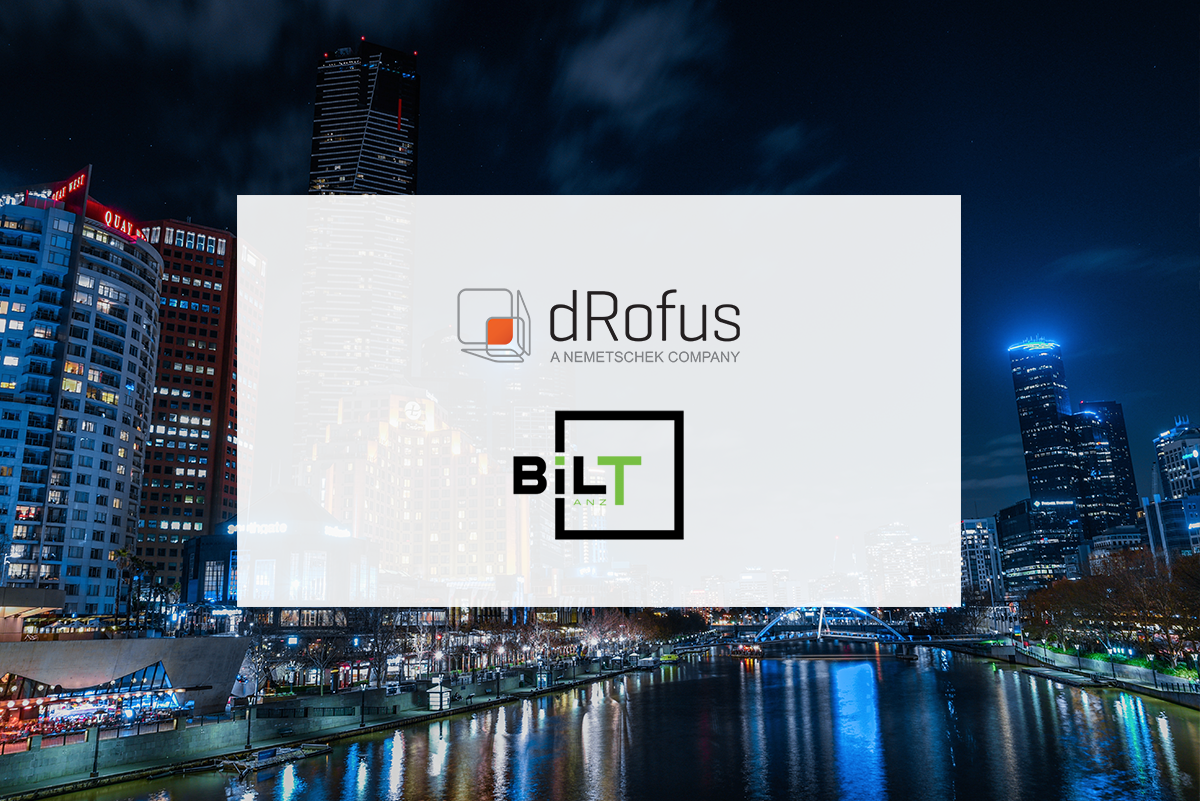 BILT ANZ is just around the corner. The annual event is tailor-made for those who design, build, operate and maintain the 'built environment' and for those passionate about improving the way the industry works together.

The event encompasses a 'by users, for users' approach and should be thought of as an excellent place to get advice from industry leaders.
---
Details

When: 23 - 25 May, 2019
Where: Crown Conference Centre, Melbourne, Australia
dRofus: Stand 2

During the breaks in session dRofus will be hosting various activities at stand 2. We will be publishing a schedule of demonstrations of key aspects of the software so clients and potential clients can plan their time to suit. These are outlined as follows: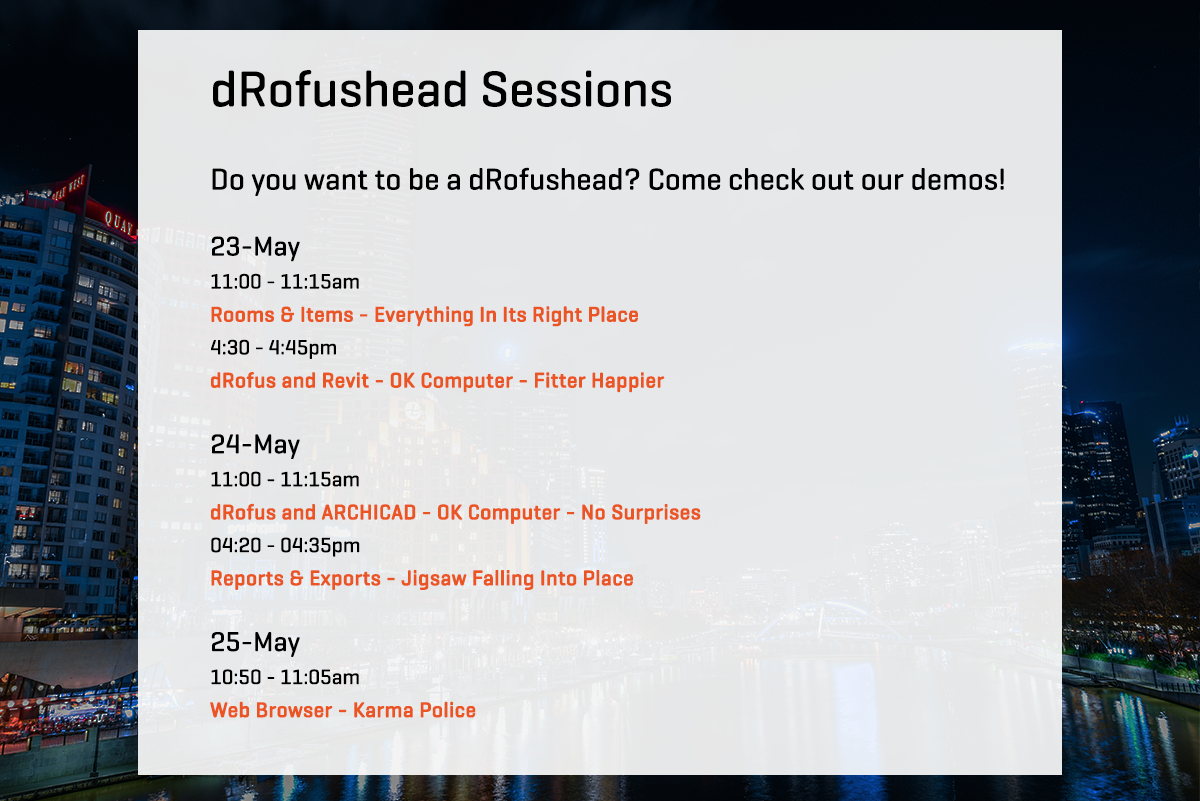 Also, this is the first year we will be hosting some clients at our stand who will share their customer experience of using dRofus. On Thursday lunchtime we will be joined by Gabor Gulyas from PDC who will share some interesting insights from the Destination Brisbane Consortium - Queens Wharf Project and on Friday lunchtime Dominic Martens and his team will join us from STH Architecture and share some observations on the value of dRofus on various projects the practise is currently involved on in the healthcare area.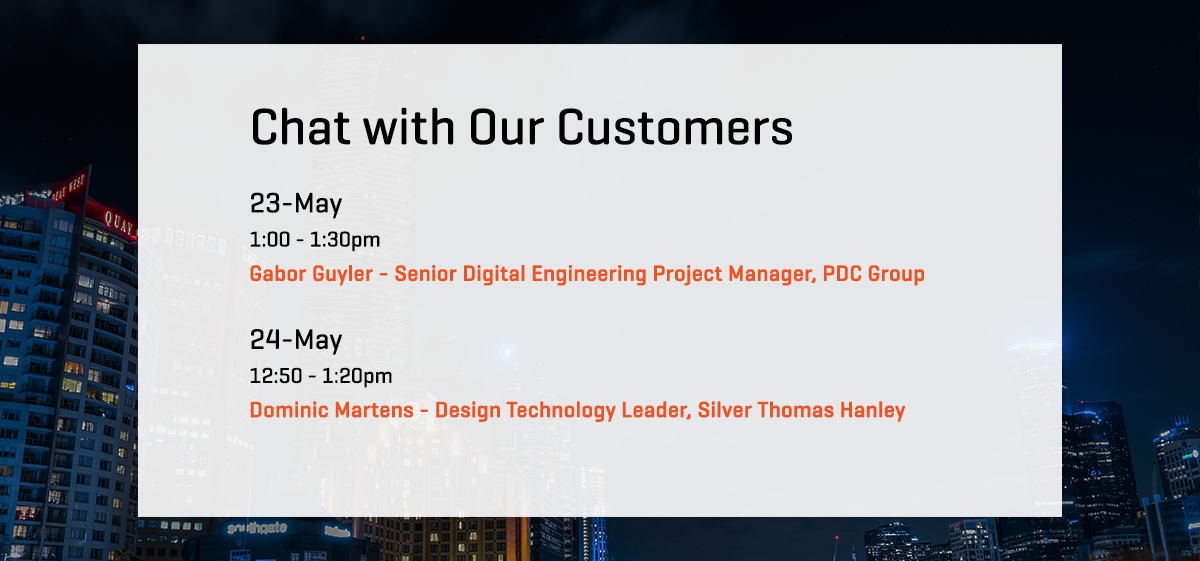 Finally we can confirm that Chris Razzell from dRofus will be hosting a Saturday afternoon panel session at the main conference entitled BIM bingo – BIMGO!. If that's not enticing enough there will be prizes! – and should be a great way to round out your time at the conference.
The BILT ANZ conference already offers some fantastic speakers and workshops and we hope this schedule from dRofus will enhance the whole BILT ANZ visitor experience – both in and out of session!

Our team looks forward to seeing you there!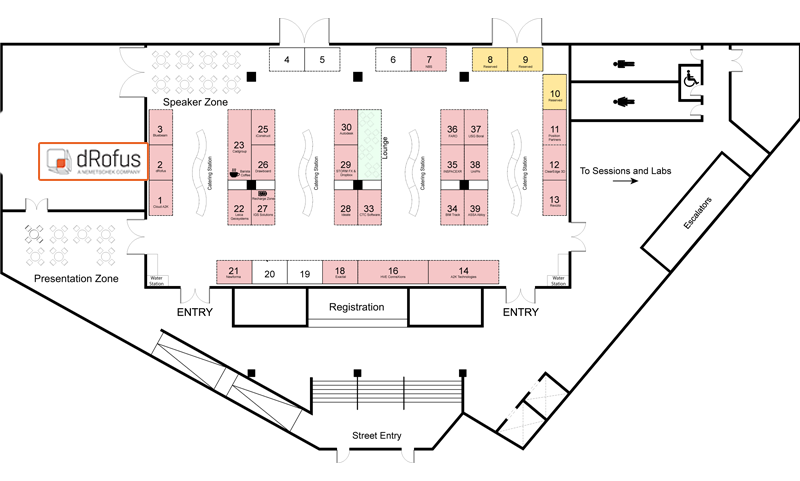 ---
WHY ATTEND:
Choose from over 100 classes, labs and discussions from over 70 speakers over 3 days on topics relevant to architects, engineers, quantity surveyors, builders, facility managers and owners, taught by international experts coming from around the world.
Best practices for Virtual Reality, Digital Engineering, Reality Capture, Drones, DfMA, VDC, BIM and IDD
Dedicated exhibition featuring the latest cutting edge technology and solutions for the industry.
Learn how to leverage digital information and technology to support your business objectives
Learn how to improve the value of your profession within the industry
If you're unsure as to which keynotes you are going to watch or which workshops you want to attend, be sure to download the conference calendar
here
.
Check out the highlights of last years' conference.
---
Keep up to date with dRofus



Subscribe now to get product updates, industry news, tips and tricks, event announcements and more delivered straight to your inbox. Subscribe