With 2.5 we're aiming to give you more of everything you love about dRofus.
In this blog, we'll show you a new approach to calculating areas, we have an exciting update to your Excel workflow and a fantastic way to collaborate with team members using our Layout User Interface. We have made improvements with our BIM integrations with ARCHICAD and Revit and a few other improvements that our advanced users will really appreciate.
Let's take a closer look at the smart new features in dRofus 2.5 that you'll use every day and we know you'll enjoy.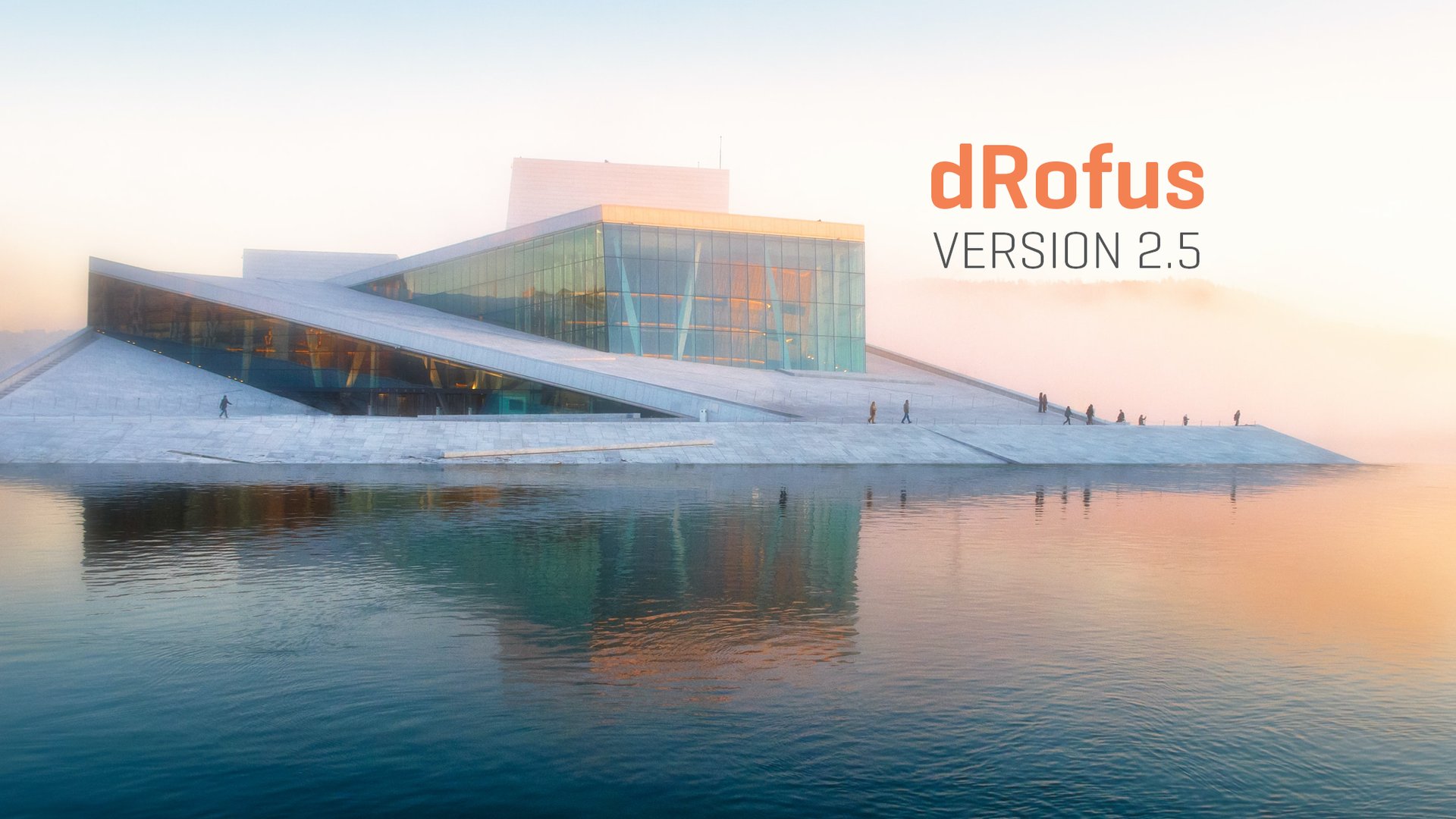 Save View Layouts in dRofus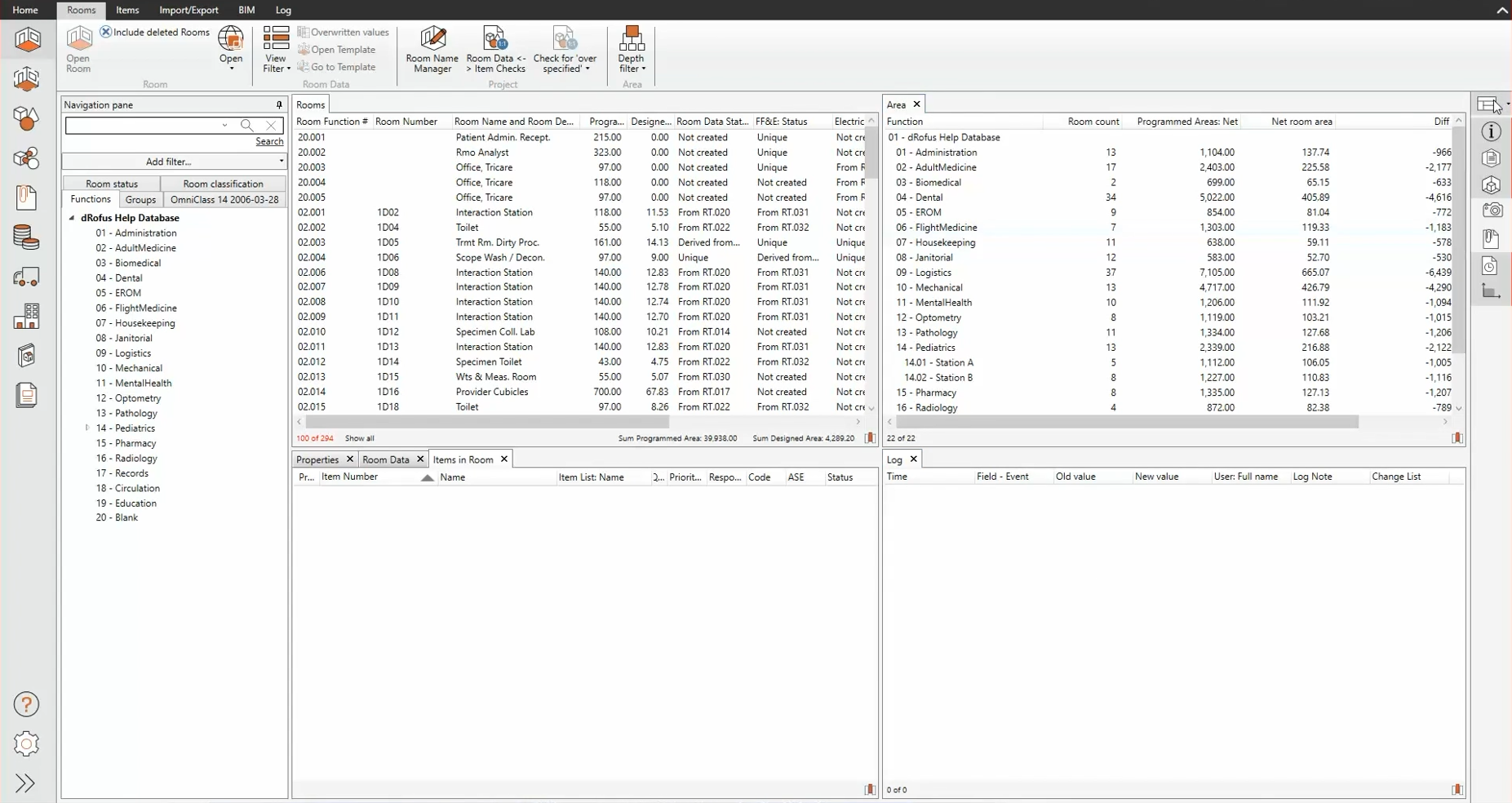 When it's essential to keep everyone in a project on the same page and add value to a shared workflow, it's important for team members to see the same interface. This new feature does exactly that. A layout of panels in a module can be defined by a team member and saved. This alone has value if a single team member wants to make custom layouts the way they need them and use them at any time. But to add even more value, these layouts can also be shared with other team members to boost the team's performance. The whole team can now be on the same page with shared saved layouts.
New Import/Update workflow using Excel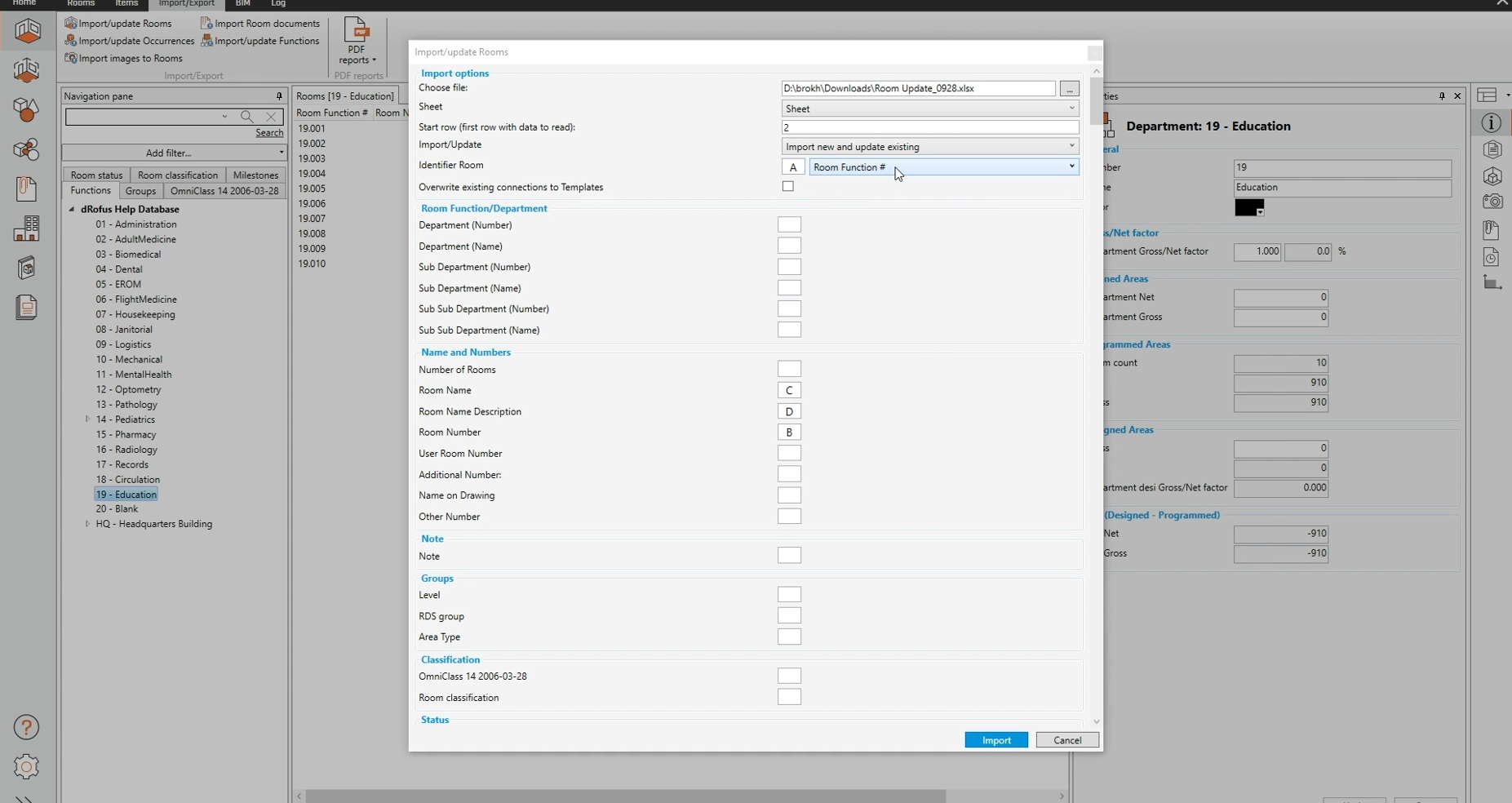 We've pleased to let you know that we've streamlined the Import and Update process from Excel. By combining the import AND update into a single function, we allow quicker updates and an added clarity to the process. This is ideal for when new rooms or items need to be added as new imported rooms and items OR if an update is necessary to update items or rooms already in the project.
The new approach to calculating Areas

in dRofus 2.5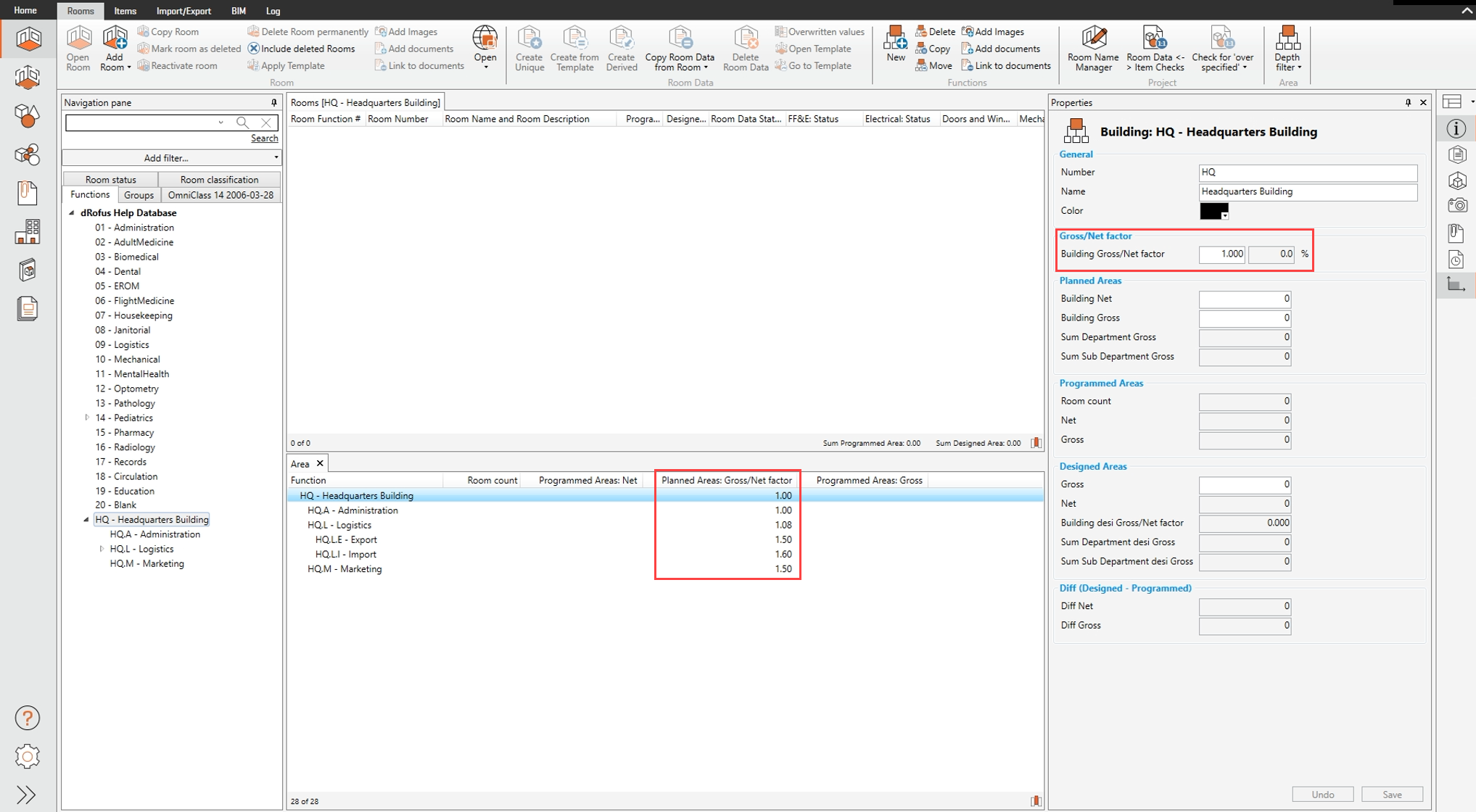 Following feedback from our customers, dRofus has adjusted the method of calculating areas from a top-down approach to a bottom-up approach. This means that if you use Gross/Net factors when working with Area values within the Room Module you're going to want to read closely.
We've changed how dRofus utilizes the Gross/Net factors actively when calculating the sub-function and function programmed Gross areas and the project grand total Gross area.
Put simply, the Gross/Net Factor applied at the lowest level generates a Gross Area for that level. The Gross Areas from that level are combined and then in turn multiplied by the Gross/Net Factor of the level above and so on.
Gross/net factors can be applied at any function level to calculate a gross area. We have improved the interface so you can see where this factor is applied. Starting at the lowest level of function, these factors can represent non programmed area that are added to the programmed area coming from rooms. Stepping up to the next level of function allows an additional factor to be applied adding additional non programmed area to the gross area at that level. This cumulative approach means that a single dRofus project can now represent a whole campus and the next level of function represent each building with a defined grossing factor representing building circulation, exterior walls and vertical mechanical shafts. The next level of function representing departments might need a new grossing factor that represents shared circulation, wall thickness or unknown mechanical and electrical rooms. Finally, there might be sub departments that need additional factors to represent internal circulation. The sub departments are added together with their defined gross areas to represent a departmental gross area. The departments are added together with their defined gross areas to represent a building gross area. Those buildings areas added together with their defined building gross area to represent a total campus wide project gross area.
Import Zone Images from ArchiCAD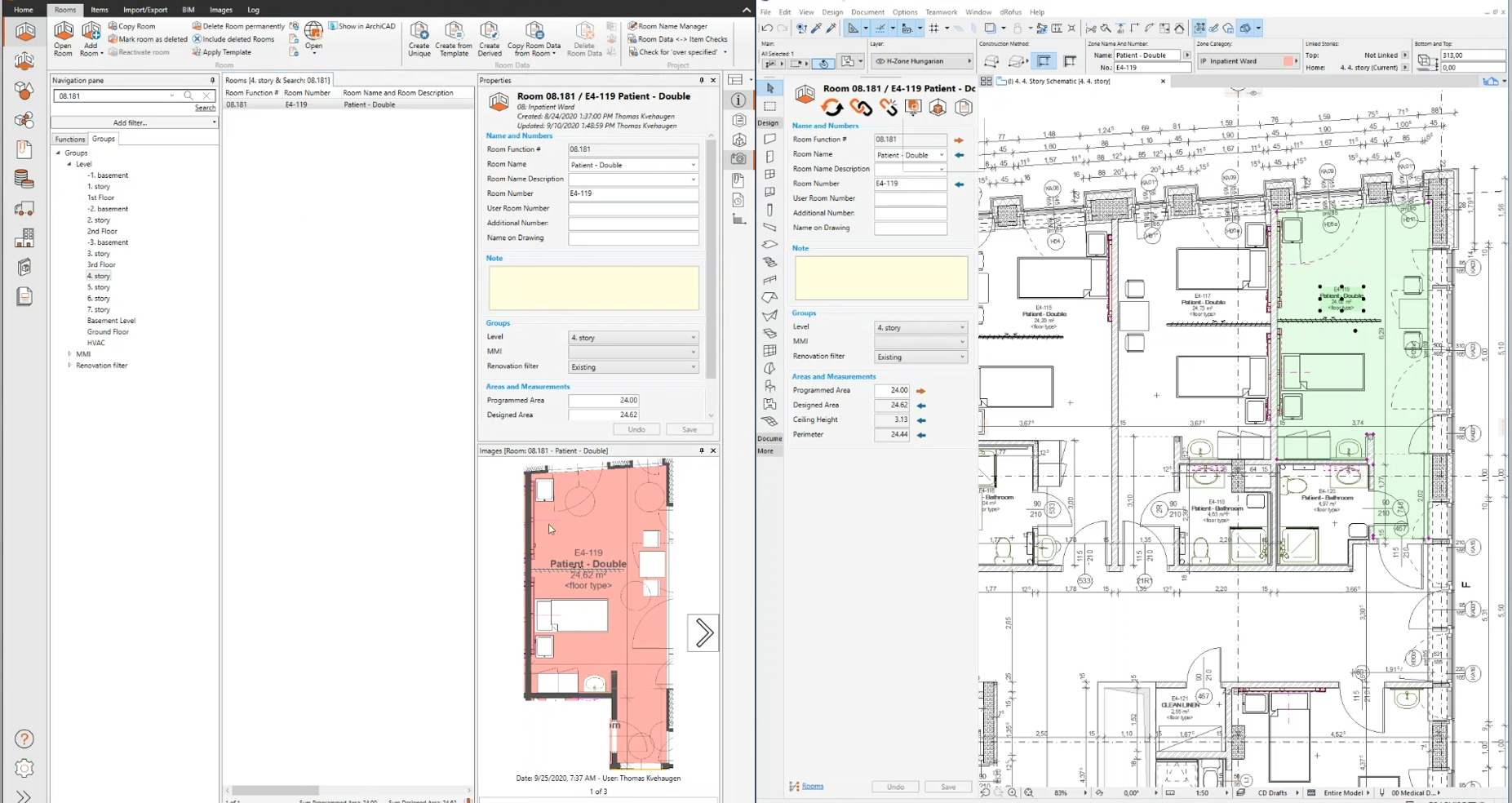 We've implemented a new feature that allows you to Import Zone Images from ARCHICAD to enhance an already robust integration with your dRofus projects. Auto-populate Room Data Reports with images directly from an ARCHICAD zones to improve the deliverable of a Room Data Sheet with room layouts of all the planned items.
Revit 2021 updates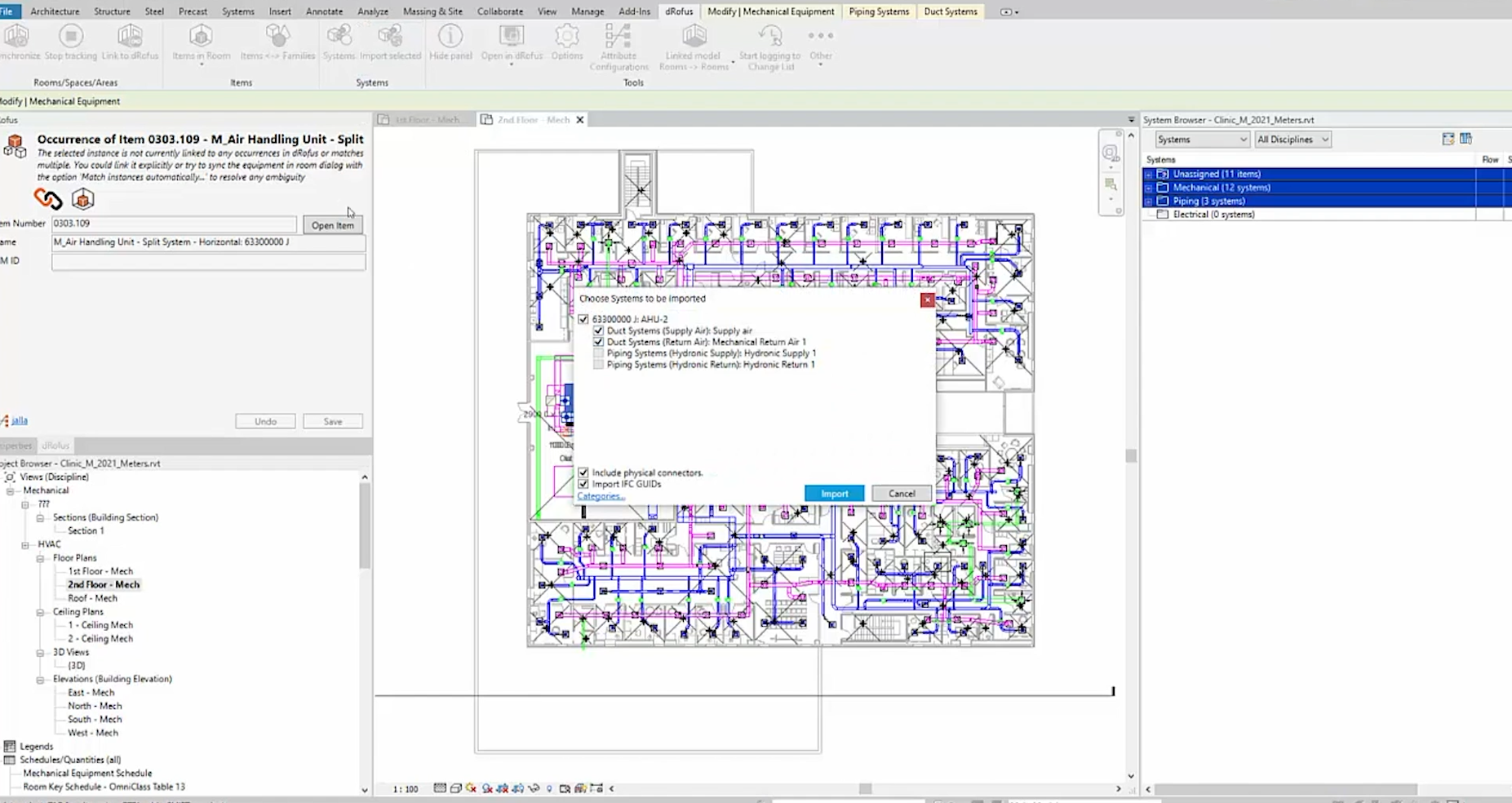 We've made a solid update to the Revit occurrence and system synchronization in dRofus
You're going to love how much easier it is to synchronize systems and occurrences from dRofus to Revit. The improvements are a result of a close collaboration with experts in the industry and we are sure that it will benefit all users of the system module.
However, take note of some key changes that the upcoming release will include. Previously, dRofus didn't change system memberships in dRofus if memberships were changed in Revit. Previously, if an object was synchronized from Revit to dRofus the system membership would also be synchronized to dRofus. If the object were moved to another system in Revit and synchronized again with dRofus the object would have membership to both systems. dRofus 2.5 ensures that this does not happen and will automatically move the occurrence in dRofus to the correct system and remove membership from the older system. System membership in dRofus will now mirror Revit as long as the user either syncs all projects, or at least selects both of the modified systems (where an object has been added and
where it has been removed as a member), the end result will be correct in dRofus. We also added a clear log history for when working with occurrences as a bonus feature in this update. You might also find that sorting columns, remembering the last sync configuration and hidden unused families as a great way to round out the Revit updates.
Update primary system during synchronization
If a component is no longer member of it's primary system in dRofus, the sync will assign a new primary system which equals the primary connector in Revit. In case of a new component in dRofus, the sync will also set the primary system to it's primary connector.
Better logging of sync process
dRofus system module does not only contain lists and lists of components, but a data-structure that reflects how technical systems are designed. To be able to harvest the relations between designed objects, the Revit plug-in conducts complex synchronization processes to mirror the data-model in Revit, in dRofus. To shed some clarity for the end user of what is happening during the sync process we have added a sophisticated sync log when synchronizing systems and components/occurrences. The sync log will highlight warnings in yellow, (e.g. occurrences) When we sync occurrences in Revit, we now get a clear log report.
Import Classifications

in Excel and XML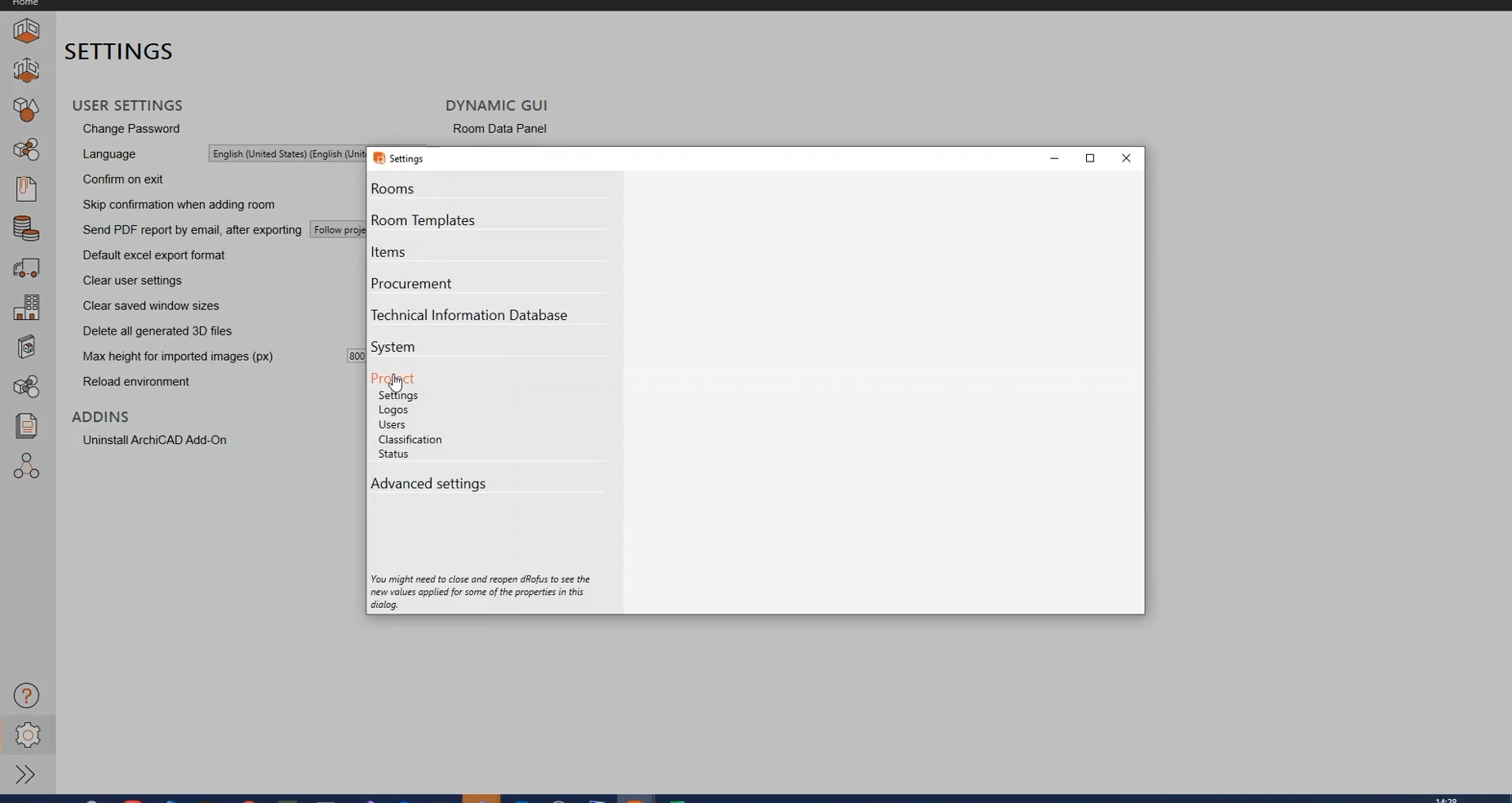 Great news! We now support the import of Classification in both the Excel and XML formats. This feature was developed to keep pace with the exciting amount of new BIM standards being formed all over the world.
When a new standard is needed for a project, it's just as easy as getting the classification structure and importing that structure into dRofus. Some great examples of classifications to download and load into a dRofus project can be found on Graphisoft website here and we've linked that in the description below.
https://www.graphisoft.com/downloads/archicad/BIM_Data.html
Just remember... a restart is required before the imported Classifications will be available.
Add Excel Filtering Options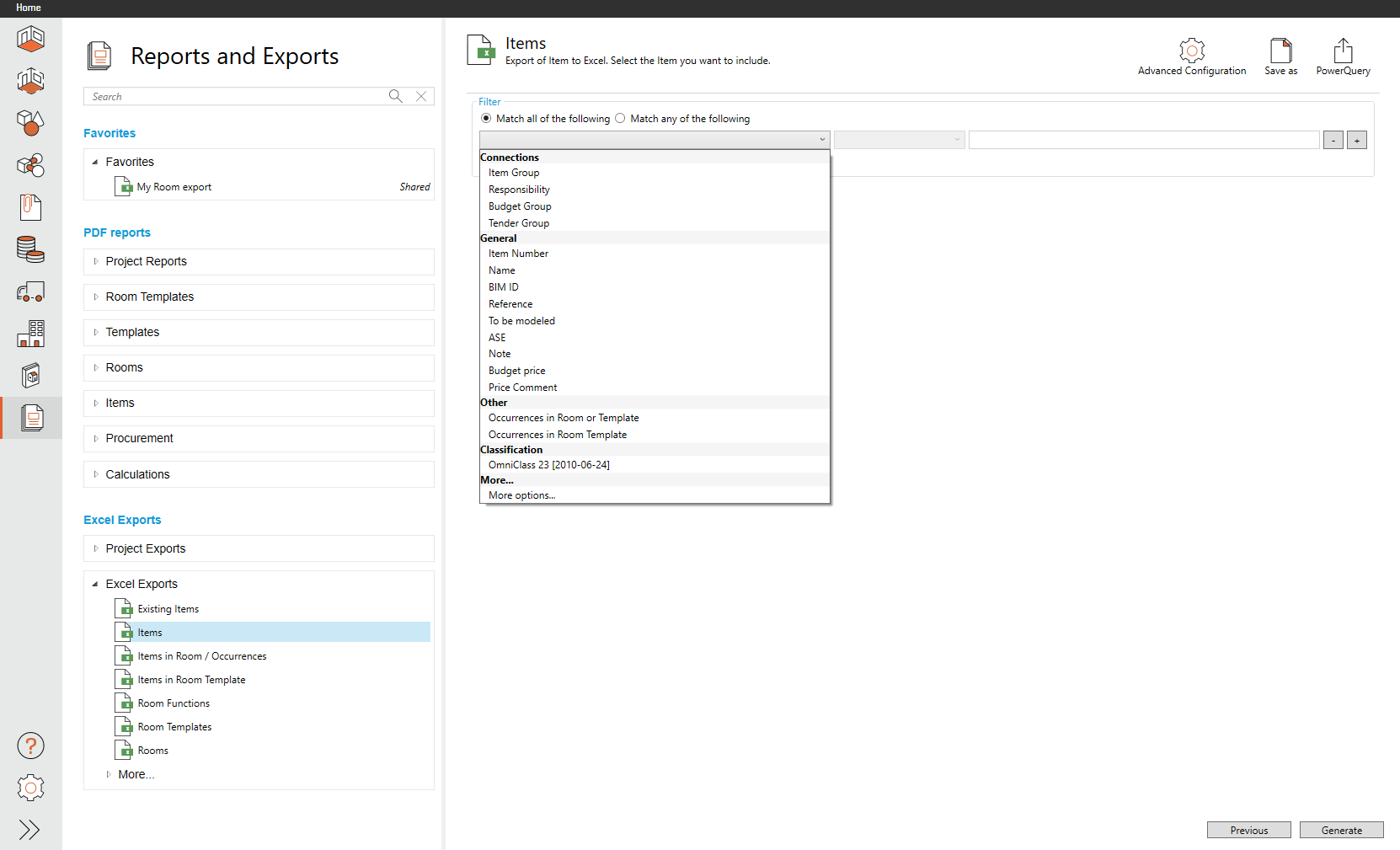 We know that getting the most up to date and relevant information from dRofus projects exports is very important. For this reason, we've added the most frequently used filters at the top of the filter options. Filters can be applied quicker based on the most relevant options; this will save time and keep the focus on the data that needs to be exported.
Document reorganising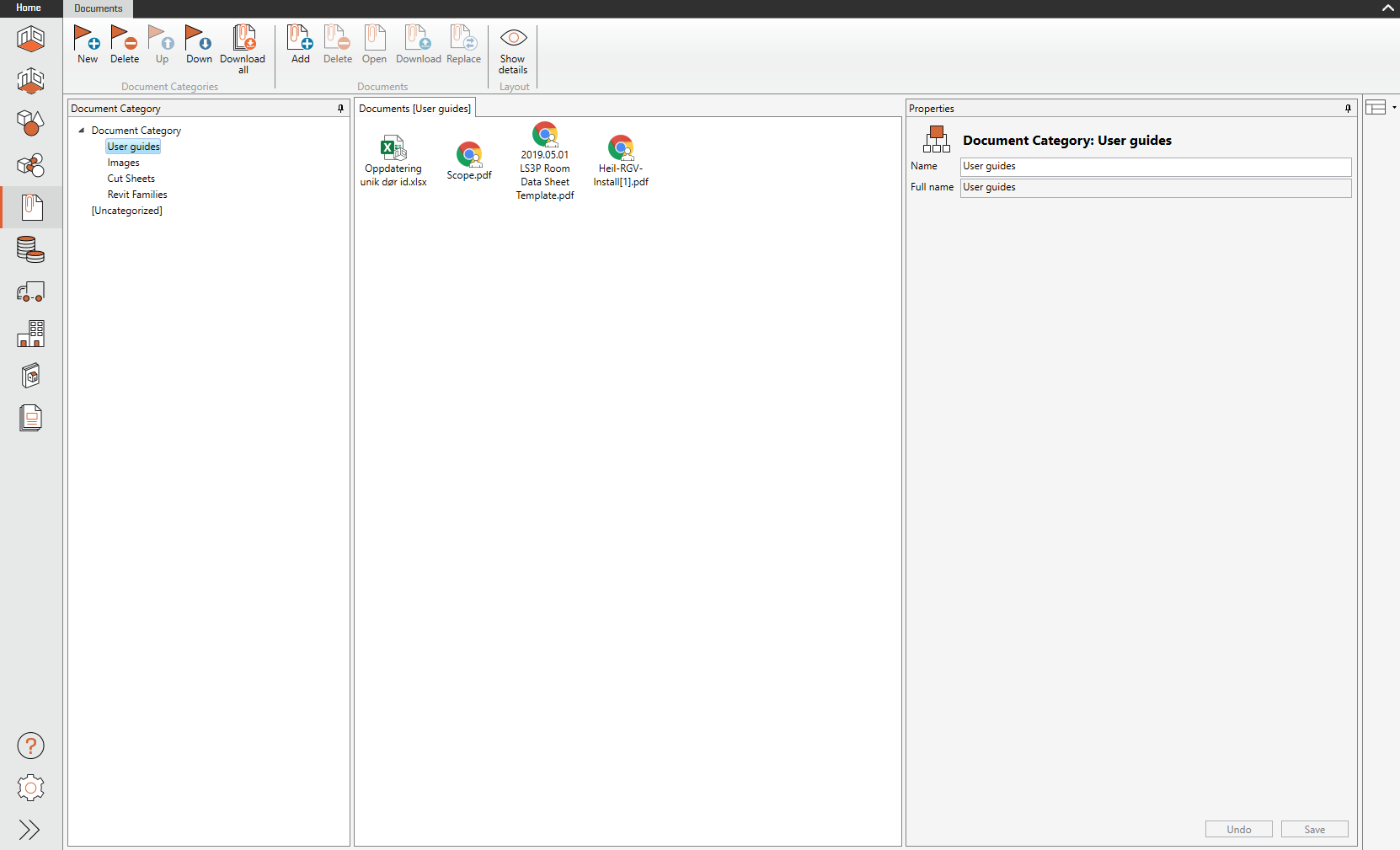 We've added a drag and drop interaction when working n the document module to allow your team to change document categories. This will make it easier to quickly sort and organize documents for more efficient collaboration.
Function data properties at room level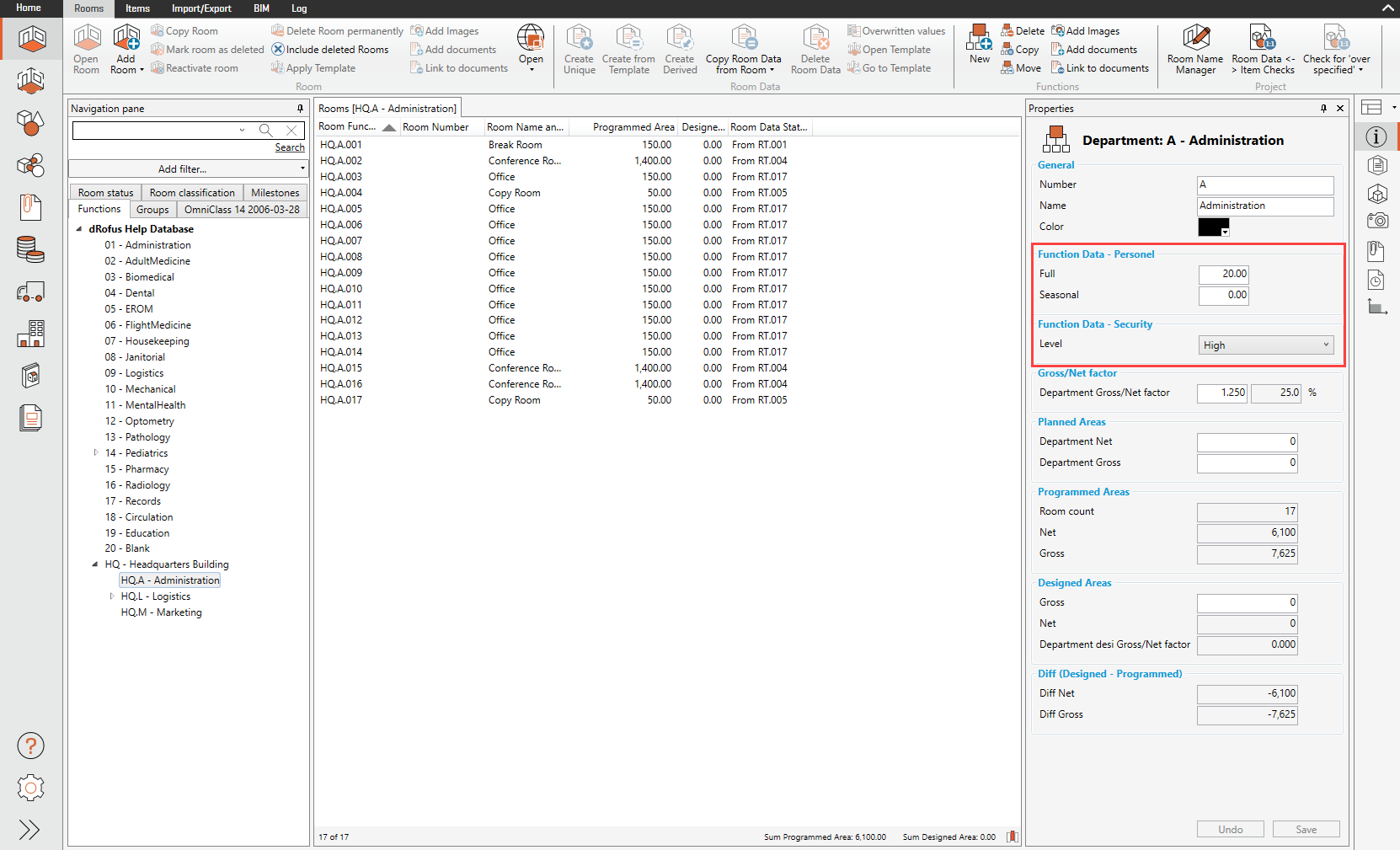 Function Data has been used historically as a narrative solution to define project-level requirements and was only accessible in the Function Program module. To leverage the power of data at the functional level and add value to a project team, we now support the ability to show function data inside the room properties via modifications to the function data GUI. Making function data available in the room module means that a team member can see both function area details AND function level data in one place.
Read the full release notes here.
Are you new to dRofus or want to level up on your dRofus skills? Click here