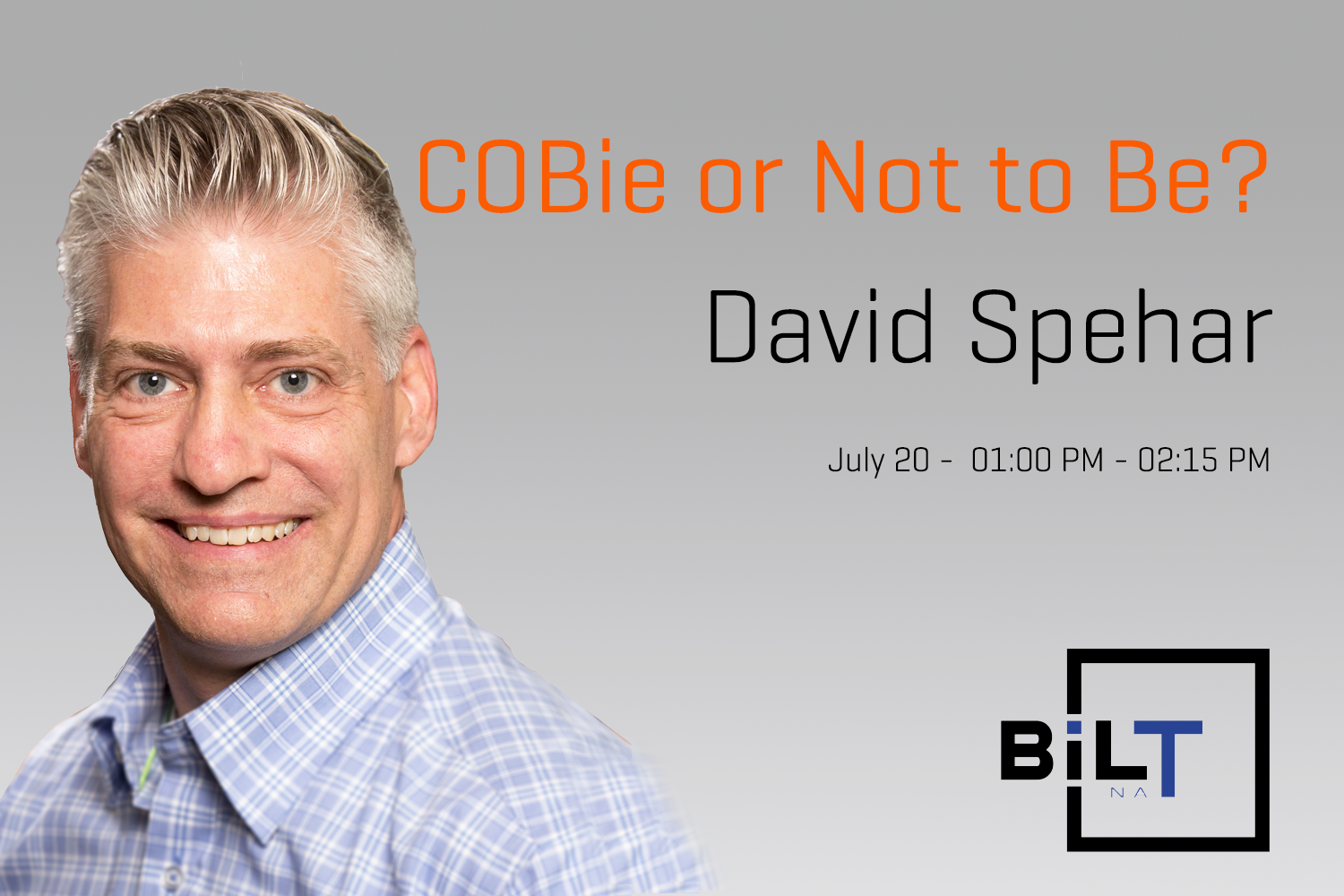 What really is COBie, how is it being used and what does it mean to deliver it? More importantly, how much will it cost me? These are just some of the questions teams are asking as more and more building owners are starting to adopt BIM standards and require data deliverables at handover.

Increased pressure is put on design and construction teams to manage data deliverables, many times in a COBie format. In this session we will address the who's, what's, why's and how's around capturing, managing and ultimately delivering COBie. We'll explain the importance of understanding the building owner?s needs for capturing data to ensure teams efficiently collaborate to meet requirements with minimal waste and rework. We'll then look at an example of using dRofus to manage the COBie data in a collaborative platform and how it can be used to provide a true COBie-compliant BIM deliverable - not just a COBie spreadsheet.

When: 20 July 2019 - 1:00pm to 2:15pm
Presented by: David Spehar, dRofus
Skill level: Advanced

View the full schedule here.

About David
David has over 25 years of industry experience and has been a registered architect since 1994. He was an early adopter of Revit and has been a BIM advocate since 2003. David recently joined dRofus as a Customer Solutions Manager in the Americas and is responsible for assisting clients with successful adoption of dRofus as part of a BIM workflow. Prior to dRofus he was Stantec's Buildings Digital Practice Leader overseeing the practice integration of design technologies focused on transitioning from a document based design process to an intelligent model based design process. In addition to his experience as a BIM implementer, David has a strong background in architectural project management. He was a project manager for over 12 years before shifting his focus to implementing design technologies. David has regularly presented at various conferences including Autodesk University, RTC and the BIMforum.